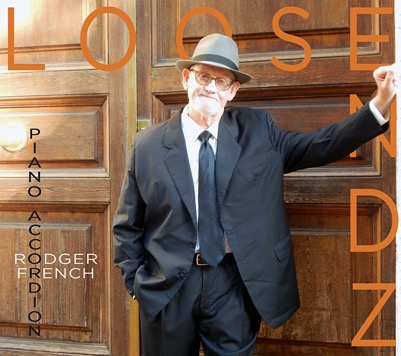 Rodger French - Piano Accordion
w/ Chip Epsten and Janet Metzger

@ Waller's Coffee Shop
Wed. Feb. 26, 7:30 PM

Rodger French is an accomplished accordionist, percussionist, and juggler who has worked for many years as a theatre musical director, band leader, orchestra musician, studio musician, and Vaudeville entertainer. In 2006 he left Atlanta and embarked on a new career as "wingman" for his wife, a Foreign Service Officer, serving at six postings on five continents. Fortunately, he took his accordion with him.

He has just returned to the States and is in the ATL to play in the band for a production of "Indecent," an altogether excellent and moving piece of theatre that opens on March 7 at The Theatrical Outfit, located downtown at 84 Luckie St. Then, it's off to Fairhope, AL and whatever comes next.
There is no cover charge. Copies of his latest solo album "Loose Endz" will be available for purchase by anyone who needs a little more accordion music in their life. And, really, who doesn't...

Elise's Highly Recommended List!
All about wonderful events happening in and around Atlanta
These are events that I'm not directly involved in, but know will be fantastic.
* This list is separate from my newsletter letting you know about my own workshops, classes, concerts, collaborations and recordings.