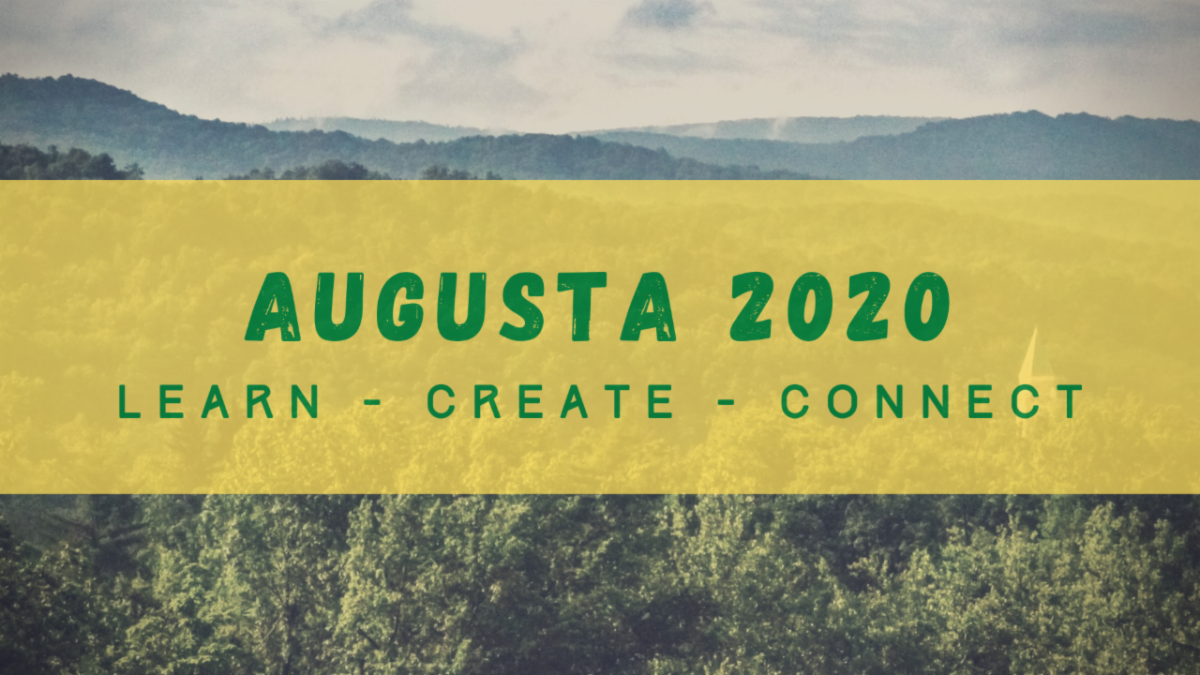 Dear Friends,
I am honored and excited to join the staff of Augusta Heritage Center in Elkins WV for this week celebrating Vocal Music. Originally I would have been heading to West Virginia to spend a week in the mountains, teaching and singing with folks from around the country and the world.
Now Augusta has come up with an ingenious solution to classes online -
Your registration grants you access to 150 LESSONS taught by 75 Augusta artists. You'll also be able to attend all the LIVE EVENTS for the next 2 weeks, via the Augusta Zoom Rooms.
All these lessons and events are archived and will be available until October 1, 2020!
Your registration gives you access to all 3 weeks of programming:
* Vocal * Songwriting * Cajun & Creole * Swing * Classic Country *
* Blues * Old Time * Piano * Cooking * Musicianship * String Band *
Register here for access to all recorded classes and live events:

For Augusta, I am offering
Tues. July 14
2:00 p.m. Eastern US
I will be leading a live workshop
Vocal Improvisation
Singers of all genres and experience welcome! Be ready to dive deeply into your own creativity...

And I have recorded classes you can access anytime until Oct. 1, 2020
Singing Body & Soul
American Sign Language and Qigong are creative ways to incorporate movement with our songs. We'll learn a Sea Islands Spiritual that has call and response with Sign Language, and the song "In These Times," which includes Qigong "dragon eyes" and "putting the moon's reflection in the water."
Round'em Up
for Instant Harmony
When you learn a Round, you already have the basis for harmony. We will learn a new Birthday Round as well as a unique Double Round, and I will include tips for learning melodies quickly and playing with harmony.
Register here for access to all
recorded classes and live events:


Elise's Upcoming Schedule
July 14 ~ Online!

Aug. 4-9 ~ Online!

Aug. 3-31 ~ Online!

2021
June 27 - July 3 ~ Brasstown NC

Aug. 20-22 ~ East Ridge TN (Chattanooga area)