Fri. Oct. 9
2:00 p.m. Eastern US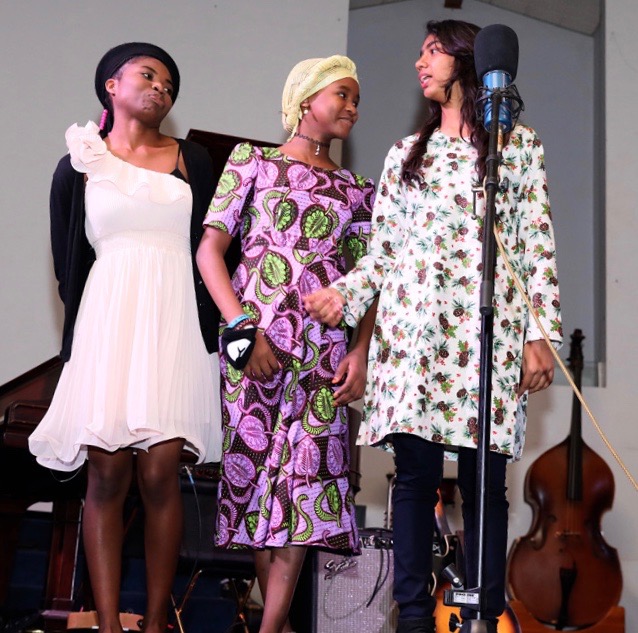 As many of you know, I serve as Artist-in-Residence and Director of Music Programs at the Global Village Project (GVP), a special purpose middle school for teenage refugee girls in Decatur Georgia US.
I hope you'll join me for our Virtual Authors' Tea on Friday, October 9th at 2 pm! GVP's Authors' Teas are an opportunity to get a glimpse into the heart and soul of what makes GVP so special.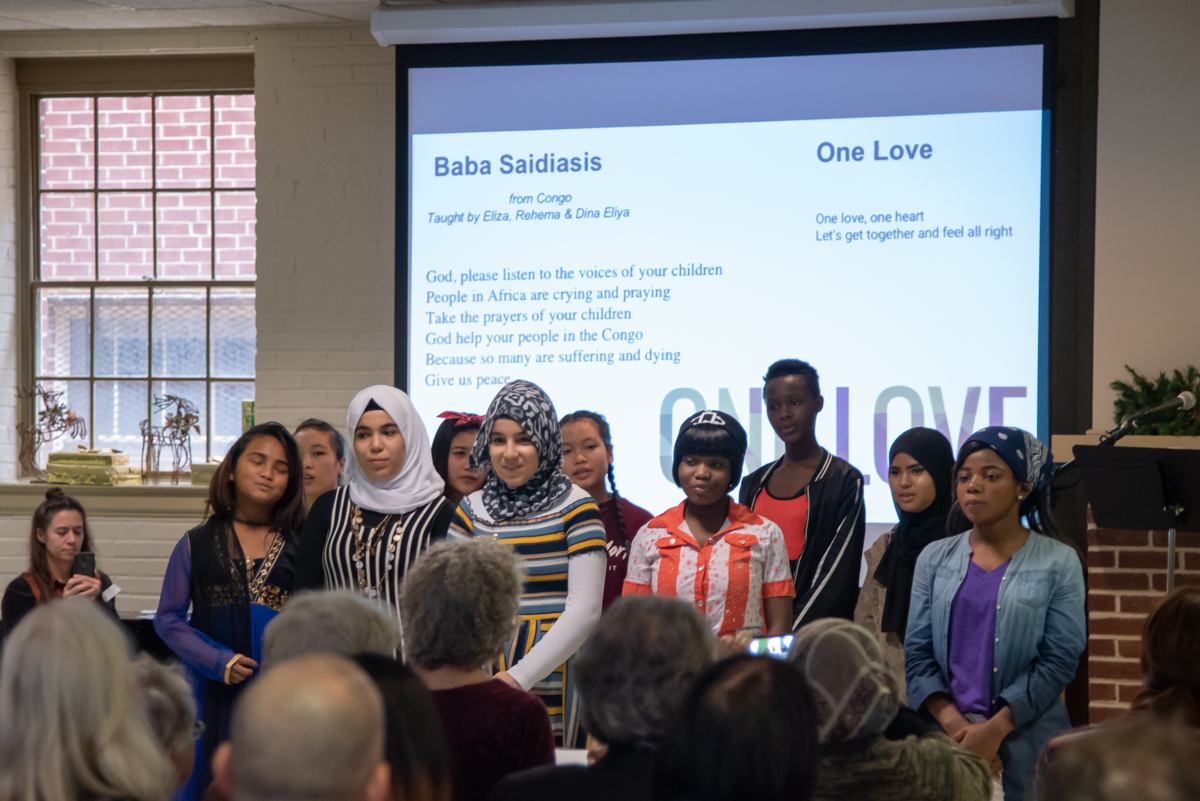 Traditionally, an Authors' Tea is an in-person student showcase, in which GVP students share their learning with the wider community during a short program followed by a reception. This Virtual Authors' Tea will look a little different as we bring the experience online, but that means you can experience it right from the comfort of your own home!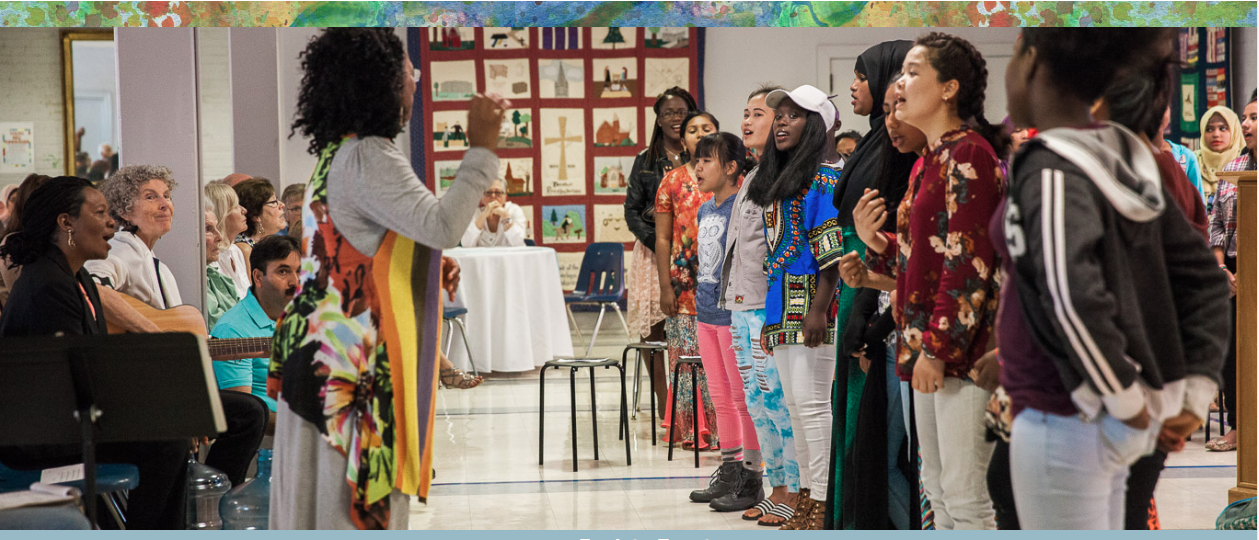 The upcoming Virtual Authors' Tea will feature a program centered on the idea of Welcome, including exhibitions of students' work from the Welcome unit, songs from our Music Program, and a Q&A with our new CEO & Head of School, Elizabeth Elango Bintliff, and School Principal Dr. Amy Pelissero.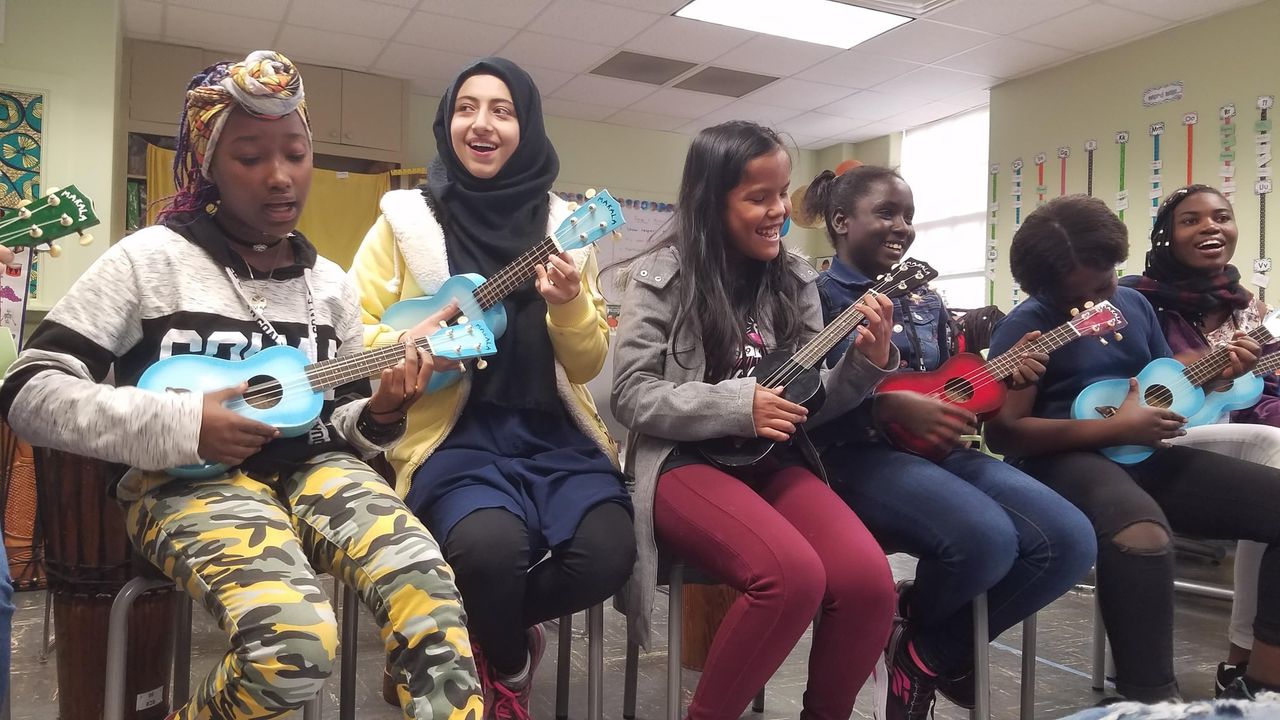 As always, it will be an opportunity for the GVP Family - including volunteers, mentors, partners, donors, and friends - to come together as a community of support.
The event will be streamed live via Facebook and YouTube.
for the latest updates.

Inspired by our Migrations Unit, Lea Morris produced this video of Global Village Project teachers, staff, and volunteers singing Elliot Ray's I CAN MAKE A HOME

, a GVP favorite.

Elise's Upcoming Schedule
Oct. 5-26 ~ Online

Oct. 9 ~ Online

Oct. 14 ~ Online

Nov. 2-30 ~ Online

Nov. 28 ~ Online

Dec. 11 ~ Online

2021
June 27 - July 3 ~ Brasstown NC

Aug. 20-22 ~ East Ridge TN (Chattanooga area)