The Sound into Song Workshop is all about vocal exploration (instead of traditional 'singing'). The voice is our main communication tool and most of us spend very little time exploring what is available to us. It's playful and deeply rewarding for anyone interested in accessing more of themselves. You may even find your vocal range stretched lower and higher beyond your wildest expectations!
Registration & More Info HERE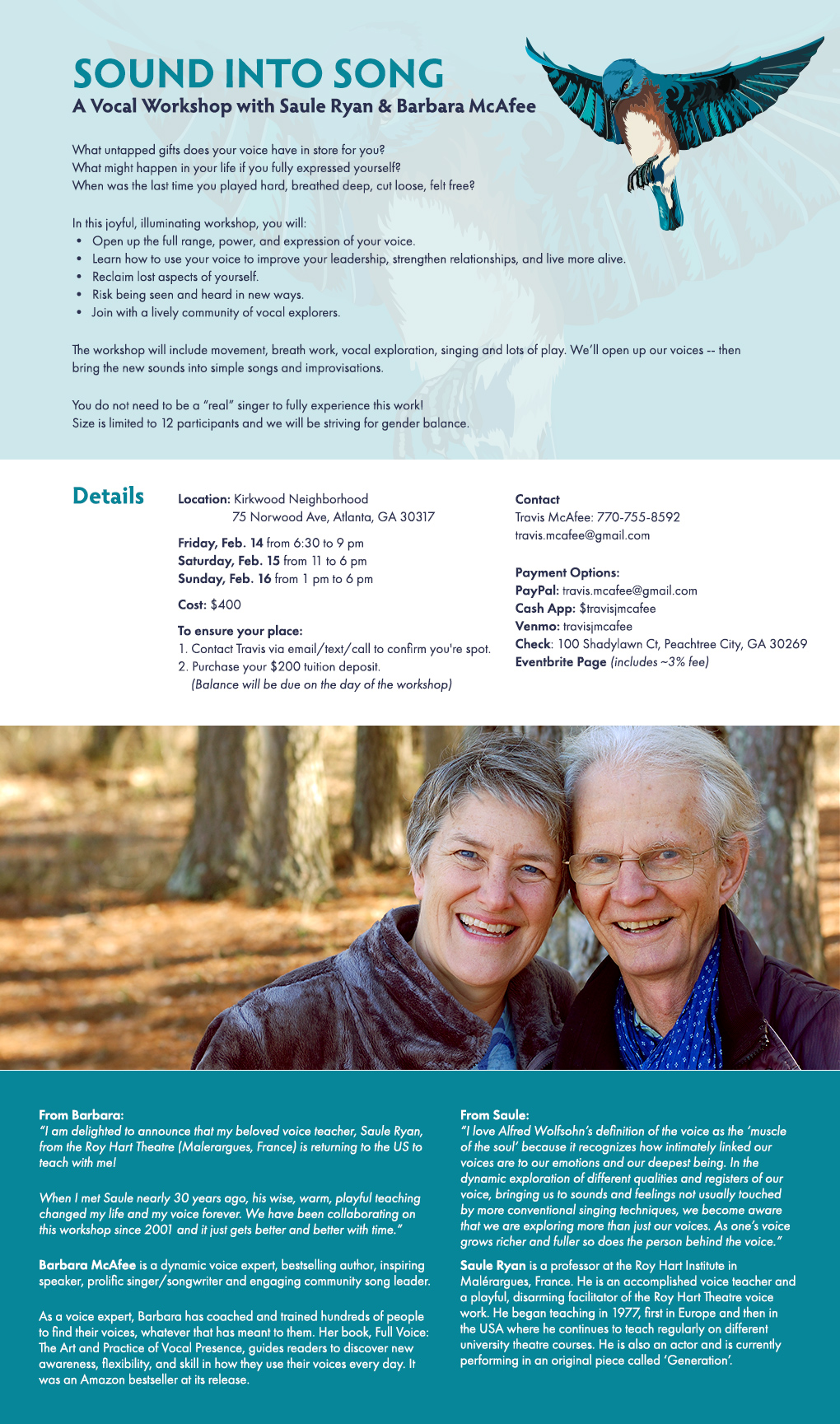 Elise's Highly Recommended List!
All about wonderful events happening in and around Atlanta
These are events that I'm not directly involved in, but know will be fantastic.
* This list is separate from my newsletter letting you know about my own workshops, classes, concerts, collaborations and recordings.