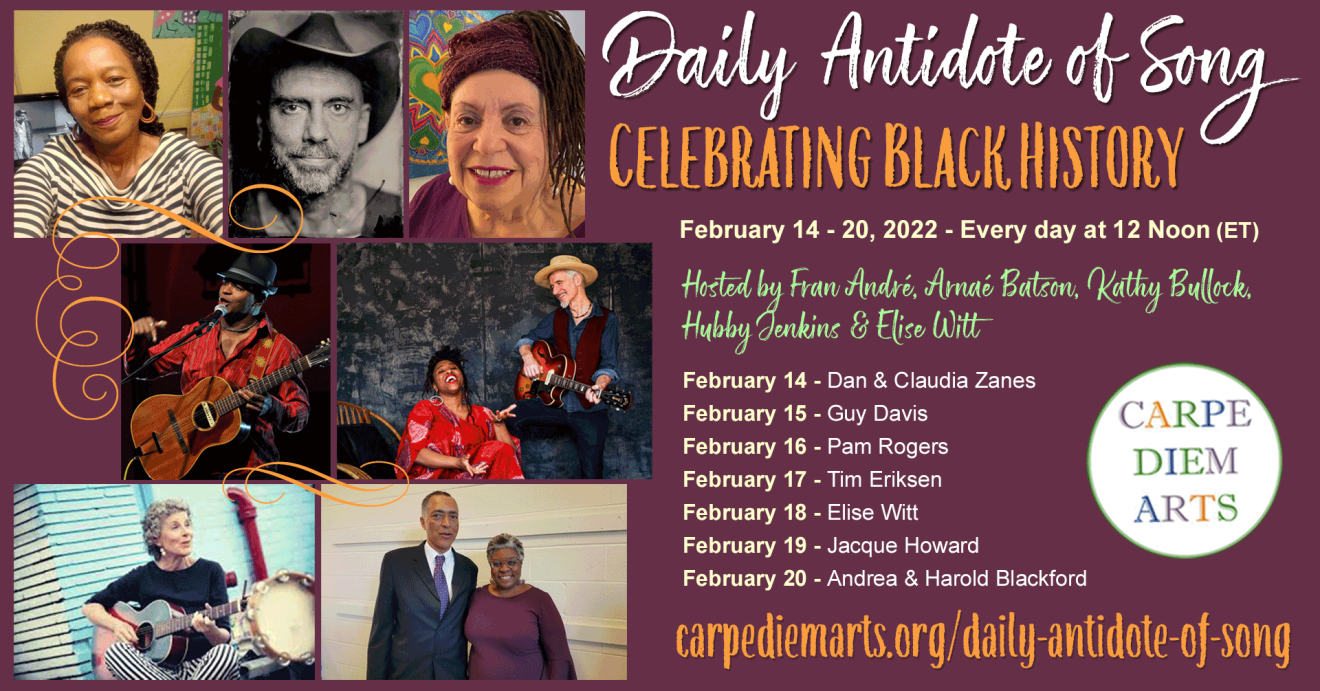 On FRIDAY I get to share my song "Open the Window,"
an adaptation of the Sea Islands Spiritual "Heist the Window, Noah."
And on SATURDAY I have the pleasure of hosting the fabulous Jacque Howard.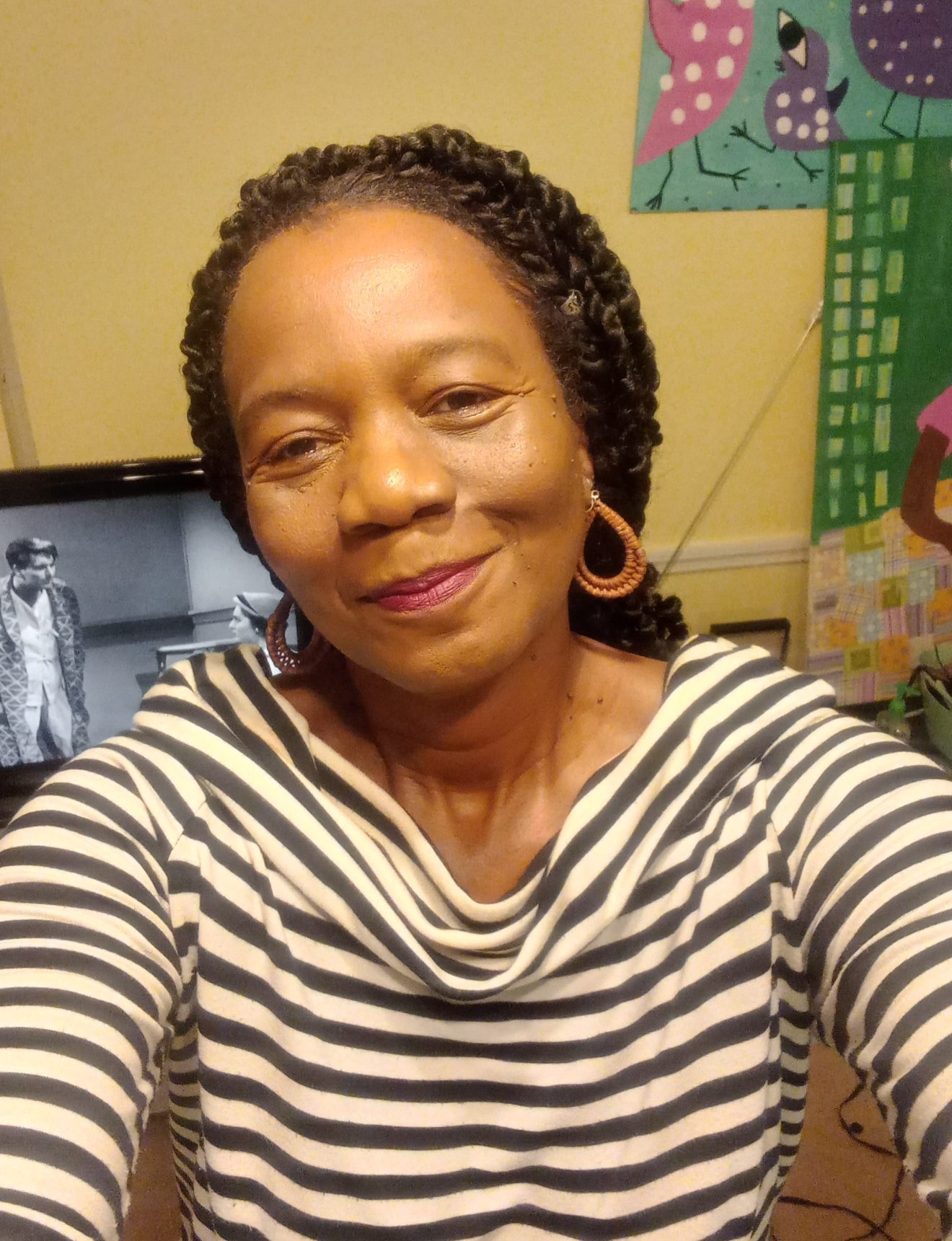 Singer, composer, activist, teacher Jacque Howard holds a BA from Spelman College and a Masters of Arts in Music Composition from Tufts University in Boston. With her musical partner Joyce Williams, in the duo "Joyce & Jacque," she has had the honor of sharing the stage with powerhouse singers Aretha Franklin, Gladys Knight, The Pointer Sisters, Sweet Honey in the Rock, Nina Simone, and Odetta.
Joyce & Jacque's recordings "Higher Ground," "Sing A New Song," and "Revive Us Again," and their electrifying live performances have earned them many awards including the New South Music Award for Best Folk Band and the NAACP Freedom Fund Award honoring their contribution to black music alongside Dottie Peoples, Outkast and The Pips.
In 2015, after teaching for 17 years at the Center for the Visually Impaired in Atlanta, Jacque founded Ms. Gussie's Place, a center for children challenged with multiple different abilities. Using "strength-based" curriculum, Ms. Gussie's Place is based around teaching to the ability of each student. Every day they witness how the neuroplasticity of the brain allows new pathways to be created. Thus in children who have suffered traumatic brain injury from birth or outside, no matter how damaged the brain is, new pathways can be created and learning can evolve. Through her work with Ms. Gussie's place, Jacque has become a much sought after speaker. She is writing textbooks specifically for this population, and she is also eager to present her work to educators nationwide to help them teach these special children she calls "super heroes."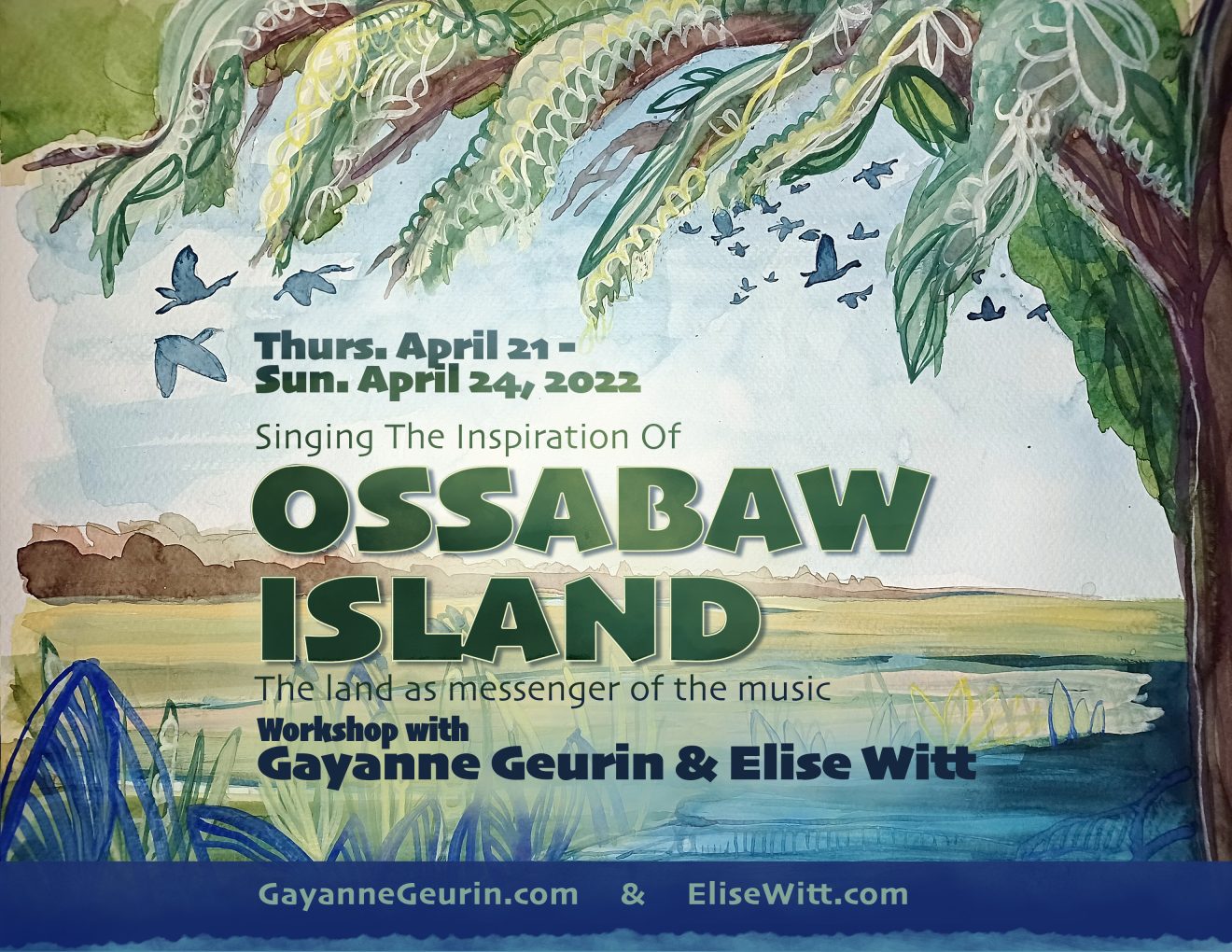 We set off on our journey, arriving by boat. Our activities over the weekend will include: morning meditation, chant and qi gong, making music with songs and improvisation, touring the Island, listening instructions for nature encounters, walking songs, vocal exploration, mindfulness of the human story of slavery and capitalism on Ossabaw Island, open space, and gathering for delicious organic local meals by Chef Leslie Varnadore.
Friday April 22 is Earth Day, an opportunity for us to bring full awareness to this beautiful piece of Earth. Ossabaw Island provides a unique ecosystem to connect deeply with nature, the human story of this place, and the creative expressions that unfold. Elise and Gayanne will lay a framework for connecting with each other and the land/water as all of this offers a conduit to our creativity.
Find out more and register here:


Jessica Lily created this beautiful music video, featuring paintings, quilts, collages, photos, and drawings from artists aged 3-83, representing India to Italy and France, Ecuador to Uganda, and locations all across the US...
Watch the video here:
AND - you can still join the project!
Share your art, photos, stories, poems, memories …
You will join our Archive to connect our Journey Stories

"Ready or Not" imagines our human journeys, through the image of packing a magic suitcase. Both whimsical, like Mary Poppins' carpet bag, and contemplative, reflecting on the journeys taken as forced departure, migration, the refugee's journey... packing quickly the things most precious, objects as well as memories.
What is most precious to you
and the health of our communities,
the health of our planet?

Give the gift of Music!
(to loved ones and yourself!)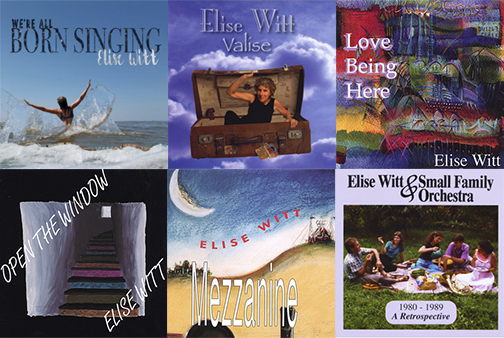 Click HERE to peruse the Music!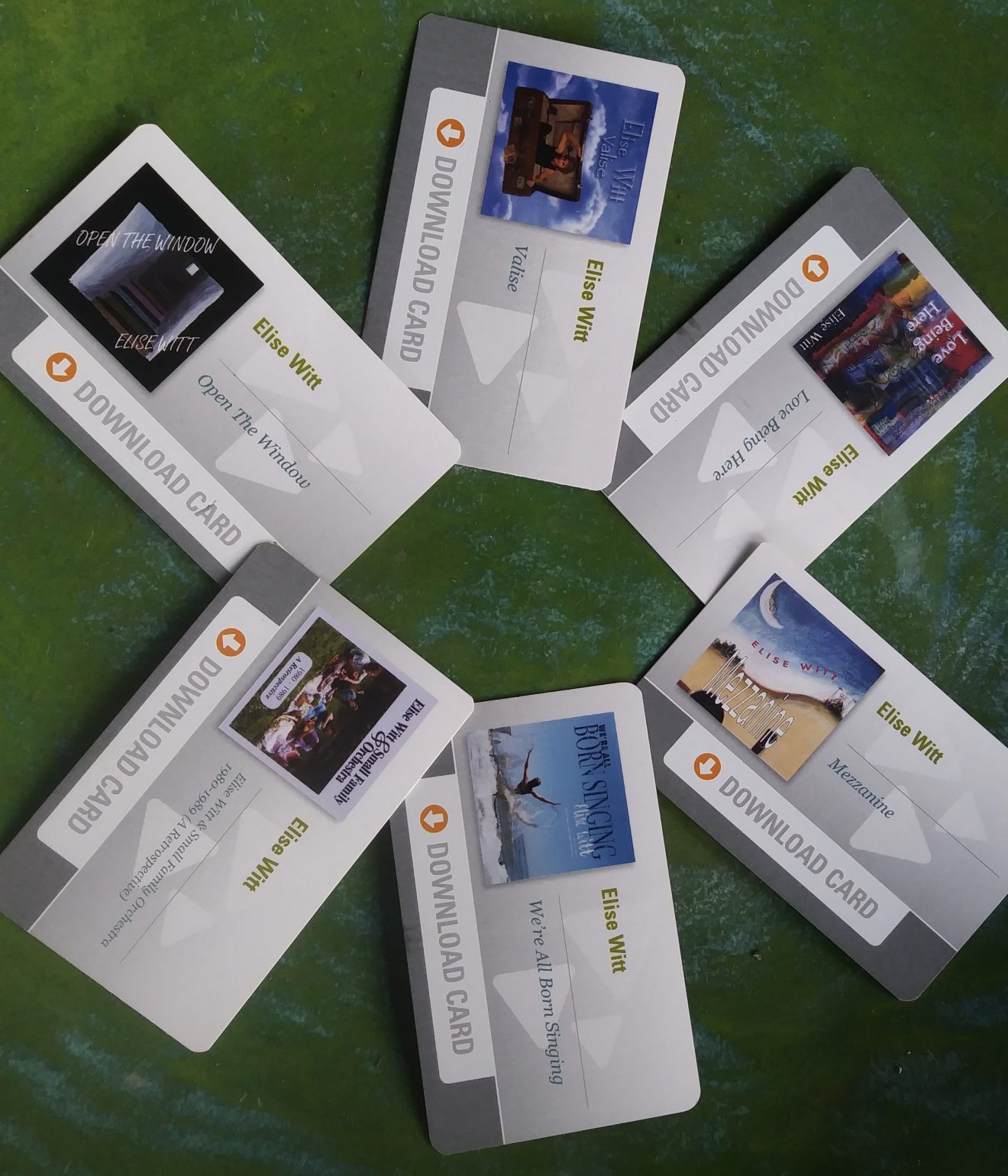 Twenty-two of my songs have been arranged for SATB, SSAA, and TTBB choral groups by Michael Holmes. Check out the music and some beautiful performances by choirs, choruses, and small ensembles! More info click here.
"Jenny Jenkins" celebrates creativity by artists aged 1-83, from around the world. I updated this traditional color song to reflect the important changes born of our times. It has a fun chorus and a beautiful video created by Jessica Lily.

Woody Guthrie's iconic song "This Land is Your Land" is one of our favorites at the Global Village Project. In this version we collaborated with Congregation Bet Haverim, chorus directed by Will Robertson and music director Gayanne Geurin.
On November 23, 2019, over 50 musicians and more than 300 audience members gathered at the Chosewood Arts Complex in Atlanta to celebrate the release of All Singing: the Elise Witt Songbook.
You can watch the whole concert here!

Elise's Upcoming Schedule
(all times are Eastern US)
2022
Feb. 7- Mar. 28 ~ Online

Feb. 18 ~ Online

Feb. 19 ~ Online

Feb. 25 ~ Atlanta GA

Mar. 18 ~ Decatur GA

April 21-24 ~ Ossabaw Island GA

May 14 ~ Decatur GA

May 20 ~ Decatur GA

June - Verbania, Perugia, Busto Arsizio, Roma, ITALY