Have you sent us your artwork for our Jenny Jenkins video yet???
We'd LOVE for you to be part of the project!
Click here to go directly to the JENNY JENKINS page with instructions: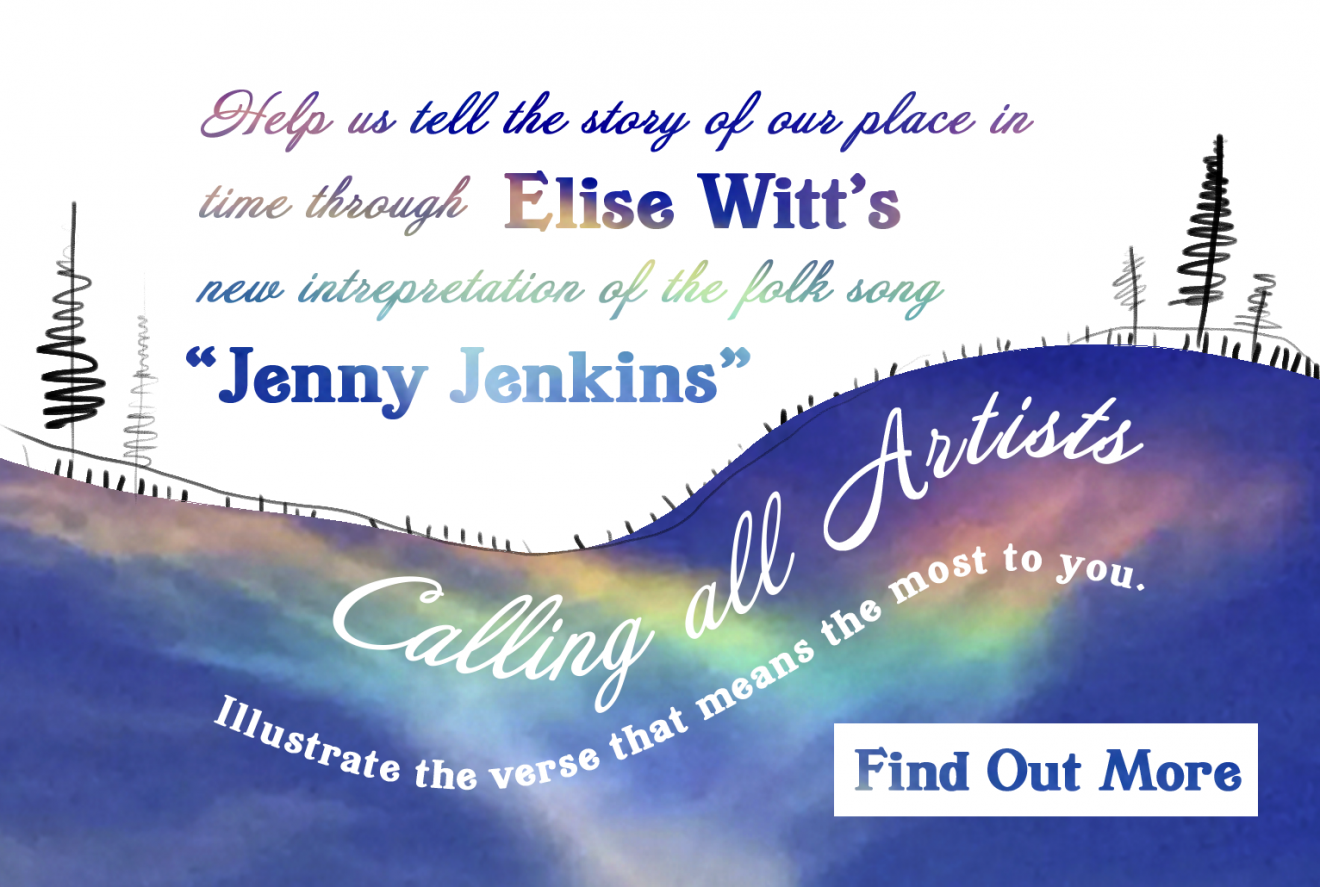 8:00 p.m. (Eastern US)
The performance will be broadcast live on Facebook at www.facebook.com/1000GrBA
You can also watch the concert later, but...
Bonnie Raitt's performance will only be available through Mon. Dec. 14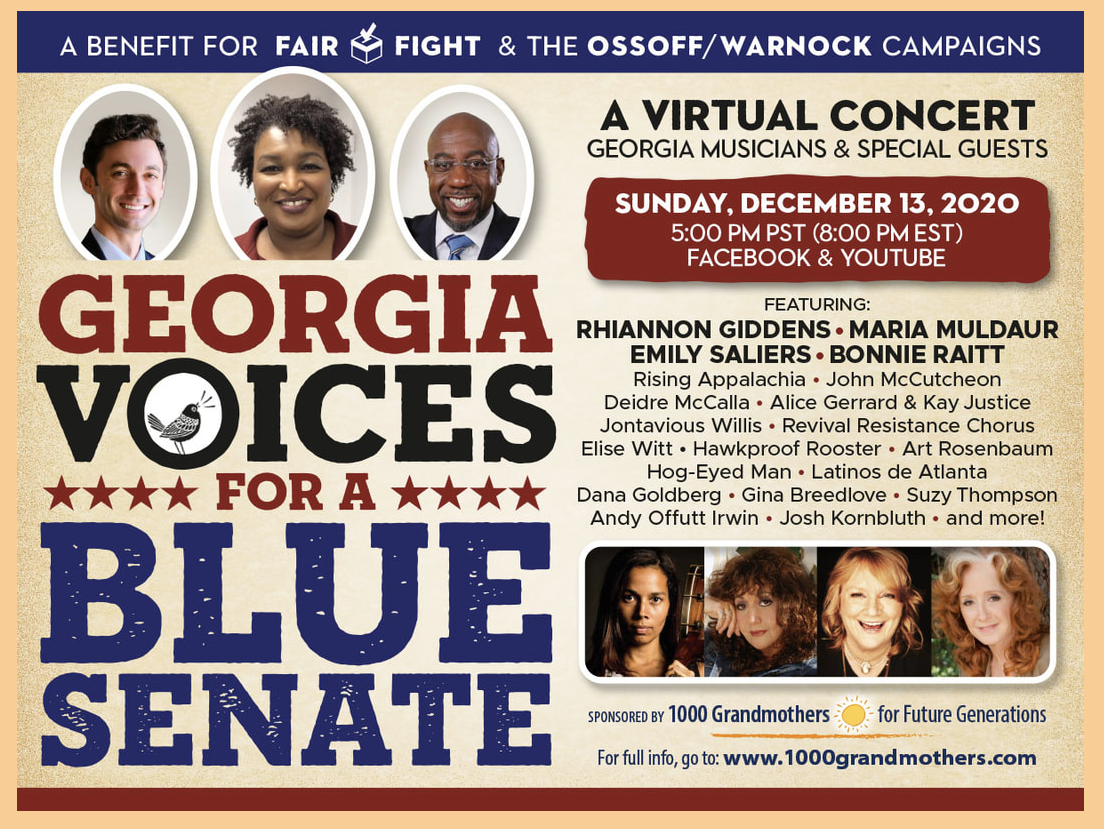 100% of donations will go to Fair Fight and the Ossoff and Warnock campaigns.
~ FEATURING ~
~ with Georgia Musicians ~

(Lisset & Judith Rodés/Cuba, Sonia Osio/Venezuela, Leo Moreno/Brazil)
~~~~~~~~~~~~~~~~~
If you are a Georgia voter, exercise your voting right on January 5th, 2021.
Early voting begins on December 14th, 2020!

"The only thing better than singing is more singing."
~ Ella Fitzgerald

Dec. 7-28, 2020
4-week session
Monday evenings 7:30 - 8:45 p.m. (Eastern US)
~ Limited class size ~
You will be sent a confirmation and the zoom link for the class.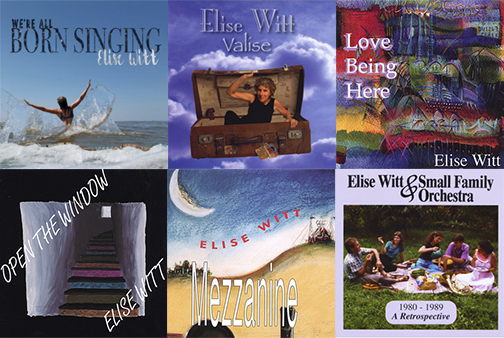 Click HERE to peruse the Music!

On November 23, 2019, over 50 musicians and more than 300 audience members gathered at the Chosewood Arts Complex in Atlanta to celebrate the release of my

All Singing

Songbook.You can watch the whole concert here!

Jacqueline Howard wrote a wonderful version of Otis Redding's classic song for the Global Village Project. We sang it at the Harriet Tubman Museum in Macon, Otis' hometown, and his daughter Karla Redding-Andrews loved it!

Elise's Upcoming Schedule
(all times are Eastern US)
Dec. 7-28 ~ Online

Dec. 10 ~ You create!

Dec. 11 ~ Online

Dec. 13 ~ Online

2021
Jan. 4-25 ~ Online

Jan. 5-26 ~ Online anytime

June 27 - July 3 ~ Brasstown NC

July 13-17 ~ Elkins WV

Aug. 20-22 ~ East Ridge TN (Chattanooga area)