Dear Friends,
Instead of gifting family and friends with gift cards or items from big box stores,
may I suggest supporting independent musicians and artists!?
Here are some links to get you to my music,
as well as music by awesome fellow musicians!
~ available as CDs or downloads ~
Check them out HERE
~ available in Print Edition~
~ and USB with the whole book plus all the music ~
Check it out: HERE
~ available in print or download ~
~ for SATB, SSAA, and TTBB singing groups~
Check it out HERE
~ Check out music by fellow musicians I love and admire HERE ~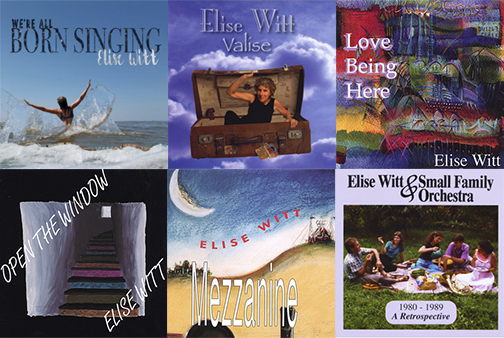 Click HERE to peruse the Music!

Georgia Voices for a Blue Senate
Thanks to everyone who donated to the Georgia Voices for a Blue Senate. The latest I heard was that it raised $175,000 (the goal started out at $20,00, quickly went to $70,000, and now they're hoping for $200,000 by the end of the week)!!

Twenty-two of my songs have been arranged for SATB, SSAA, and TTBB choral groups by Michael Holmes. Check out the music and some beautiful performances by choirs, choruses, and small ensembles!

On November 23, 2019, over 50 musicians and more than 300 audience members gathered at the Chosewood Arts Complex in Atlanta to celebrate the release of my

All Singing

Songbook.You can watch the whole concert here!

Jacqueline Howard wrote a wonderful version of Otis Redding's classic song for the Global Village Project. We sang it at the Harriet Tubman Museum in Macon, Otis' hometown, and his daughter Karla Redding-Andrews loved it!

Elise's Upcoming Schedule
(all times are Eastern US)
Dec. 7-28 ~ Online

2021
Jan. 4-25 ~ Online

Jan. date TBA ~ Online

Jan. 5-26 ~ Online anytime - video lessons w/2 zoom sessions

June 27 - July 3 ~ Brasstown NC

July 13-17 ~ Elkins WV

Aug. 20-22 ~ East Ridge TN (Chattanooga area)