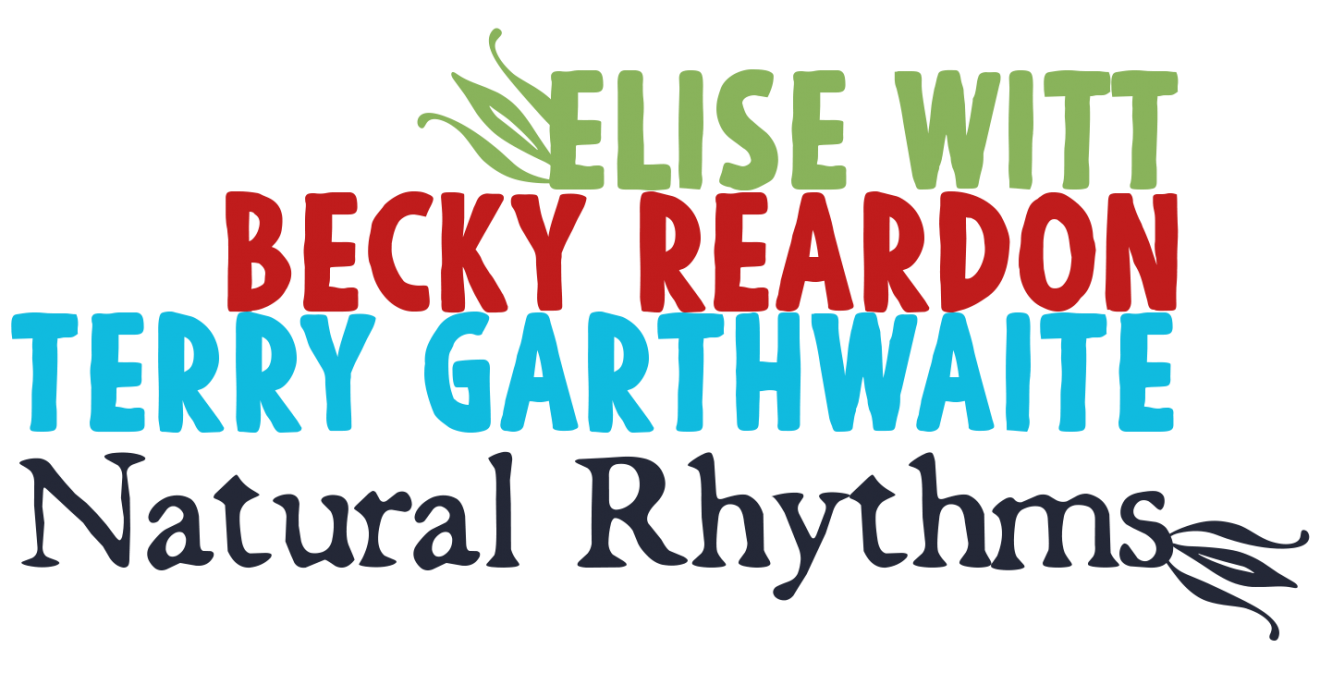 Local Color, Springville AL
SAT. APRIL 7
2:00 - 5:00 p.m.
An Impromptu Glorious Chorus™
Vocal Workshop / Community Sing
Admission $85-25 sliding scale
5:30 p.m.
Middle Eastern Dinner
Proceeds support local refugee families

Imagine Janis Joplin, Joan Baez, Annie Ross and Edith Piaf taking a turn from Barbara Kingsolver and Dr. Seuss, and you'll have some idea of these mad and moving musical adventures.

Whether it's a polyrhythmic improvisation on the physics of sound, a playful musing on the simple life of an amoeba, an anthem to the wild rivers, or a musical ride on the happiness train, Terry, Becky & Elise cook from the minute they hit the stage.

Bringing 3 uniquely different voices to their harmonious blend, Terry, Becky & Elise's concerts are famous for getting the audience involved, and even self-professed "non-singers" find themselves part of an impromptu glorious chorus.

And...
Terry, Becky & Elise will be special guests with Abraham Jam @ the Six String Cafe, Cary Arts Center!

Elise's Upcoming Schedule

April 7 ~ Raleigh NC

April 7 ~ Cary NC

April 8 ~ Raleigh NC

April 13 ~ Decatur GA

April 20 ~ Atlanta GA

April 23 - May 15 ~ Atlanta GA

April 24 ~ Decatur GA

April 28 ~ Decatur GA

April 29 ~ Atlanta GA

May 2 ~ Atlanta GA

May 26 ~ Atlanta GA

June 23 ~ Atlanta GA

July 14~ Clarkston GA

July 15 ~ Kennesaw GA

July 21 ~ Florence MA

July 22 ~ Somerville MA

July 28 - Aug. 5 ~ Mad River Valley VT

Aug. 7 - 12 ~ Arden NC

Aug. 18 ~ Atlanta GA

Sept. 10 - Oct. 8 ~ Atlanta GA

Oct. 6 ~ Pine Lake GA

Oct. 26-28 ~ Atlanta GA

Nov. 8-11 ~ Pt. Richmond, Pt. Reyes, Santa Rosa CA
2019
June 23-29 ~ Brasstown NC