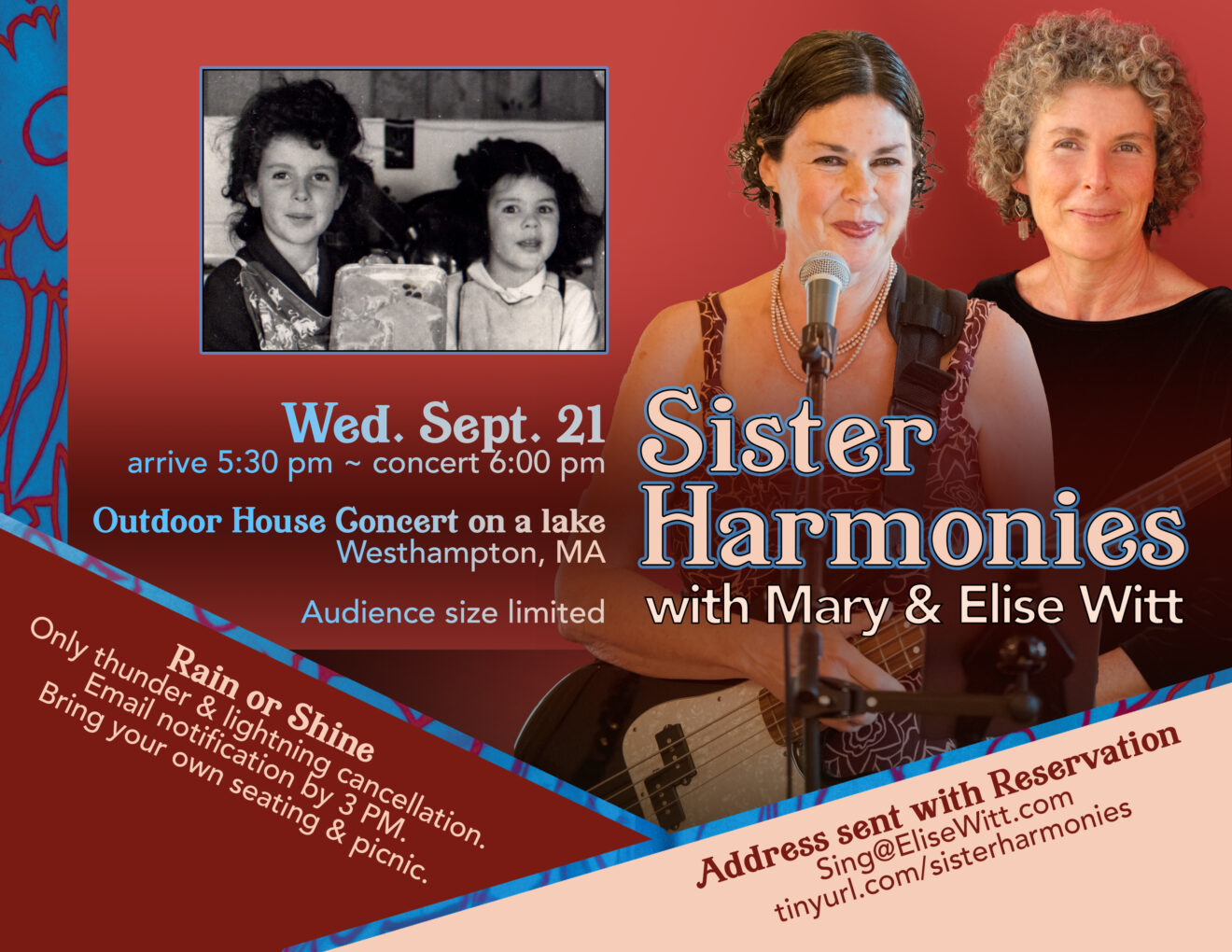 Yes! Singing with my sister!
Are you or do you know someone near western MA?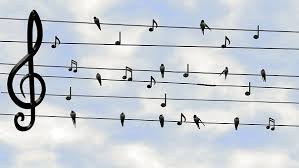 An Impromptu Glorious Chorus™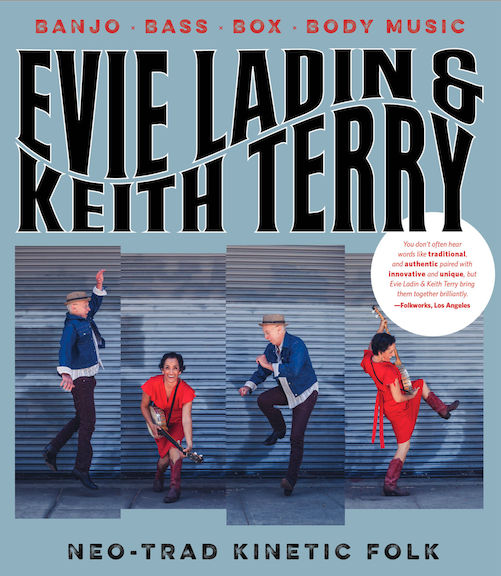 Excited to host Keith Terry & Evie Ladin!!
Registration required ~ Address given with Registration
Innovative musicians/dancers with a quirky neo-trad soul, Oakland, CA-based Evie Ladin & Keith Terry throw down original folk songs and deep interpretations of old songs, with the kinetic thrill of percussive dance. Truly entertaining acoustic performance for any age!
Using the oldest instrument on the planet — the human body — we clap, snap, step and vocalize our way through some very fun and funky, original and traditional rhythmic music. BODY MUSIC is an effective way of internalizing rhythmic work, which enhances the development of time, timing, phrasing, listening skills, independence, coordination and ensemble awareness. There are many traditional Body Musics in the world, from African-American Hambone and Flamenco Palmas to Sumatran Saman and Ethiopian Armpit music. Since 1978 Keith Terry has developed a contemporary style of Body Music based on his training as a jazz drummer, as well as his years of intensive study and collaboration with world rhythmic systems. Evie Ladin's style is grounded in Appalachian repertoire, exploring all the cultural influences that are contained in those traditions. BODY MUSIC is a useful tool for anyone interested in deepening their rhythmic skills, and is accessible to everyone, no experience needed.

Give the gift of Music!
(to loved ones and yourself!)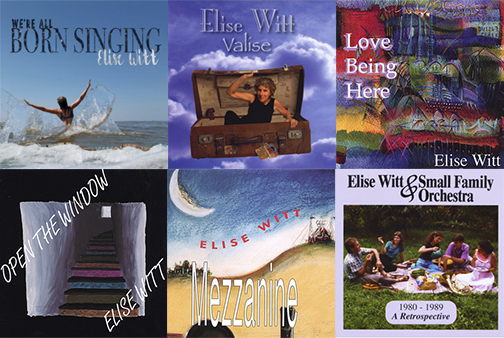 Click HERE to peruse the Music!

Twenty-two of my songs have been arranged for SATB, SSAA, and TTBB choral groups by Michael Holmes. Check out the music and some beautiful performances by choirs, choruses, and small ensembles! More info click here.
One of my favorite ways to compose is making Polyrhythmic Multi-lingual Musical Collages. I made my first one with the students of Garden Hills Elementary in Atlanta, where there were 40 languages represented. David Marcus helped me arrange a wonderful composition with native speakers layering up 10 different languages over some danceable percussion!
This is a Spontaneous Improvisation with the audience at Steve's Live Music in Atlanta. It is a song of gratitude to live music, to all the musicians who make playing so much fun, and to folks who come to listen and are also willing to become part of the music.
On November 23, 2019, over 50 musicians and more than 300 audience members gathered at the Chosewood Arts Complex in Atlanta to celebrate the release of

All Singing: The Elise Witt Songbook.

Elise's Upcoming Schedule
(all times are Eastern US)
2022
Sept. 1 ~ Decatur GA

Sept 5-26 ~ Online

Sept. 9-10 ~ Toccoa GA

Sept 11 ~ Atlanta GA

Sept. 21 ~ Westhampton MA

Sept. 30 ~ Pine Lake GA

Oct. 1 ~ Pine Lake GA

Oct. 6-27 ~ Decatur GA

Oct. 13 ~ Decatur GA

Oct. 15-16 ~ Pine Lake GA

Oct. 22 ~ Atlanta GA

Oct. 22 or 23 ~ Atlanta GA

2023
April 20-23 ~ Ossabaw Island GA

June 1-4 ~ Eastern Shore MD