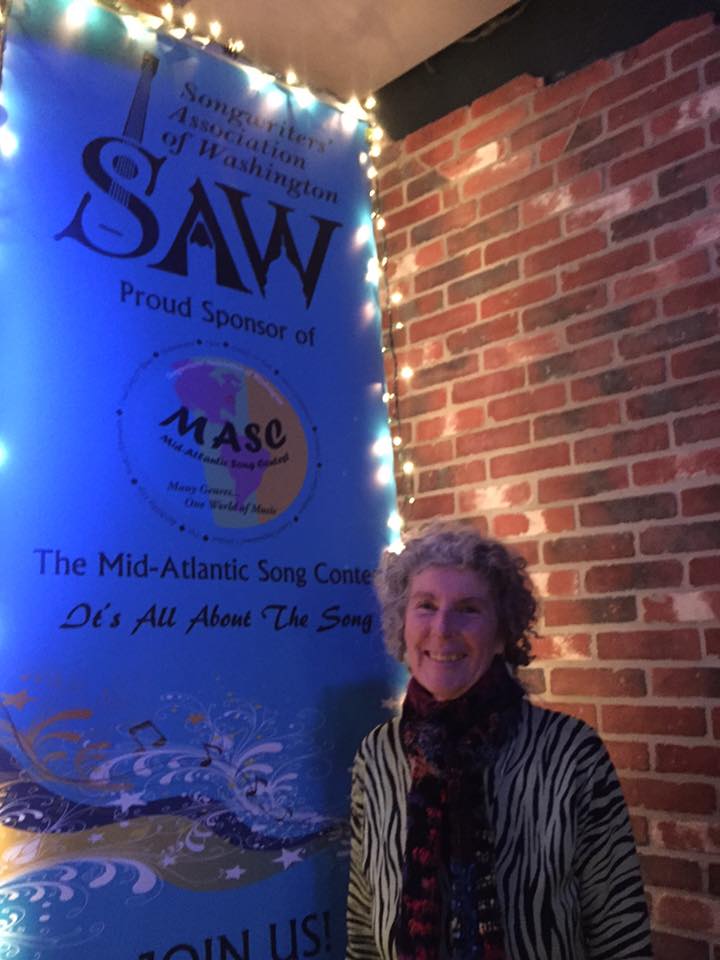 My song "Amoeba" won a Silver Award at the Mid-Atlantic Song Contest, awarded by the Songwriters Association of Washington!
I was honored to sing at the gala ceremony in Vienna VA. Yes, that's me on piano!
Special thanks to the Hambidge Center for Creative Arts and Sciences in Rabun Gap GA, where I wrote most of the songs on my new CD "We're All BORN SINGING." The first time I had a residency there, I was awe struck by the Steinway grand in my studio and decided to leave my guitar in its case for a week and just see what would happen on the piano. "Amoeba" is one of many songs that emerged. Thanks to my wonderful parents who made me take piano lessons forever as a kid, and now thanks to the fabulous Kevin Bales, with whom I'm studying piano and discovering so much about music and how it all works! By the way, that's Kevin on piano on the recording, along with Brien Engel on glass harp and musical saw!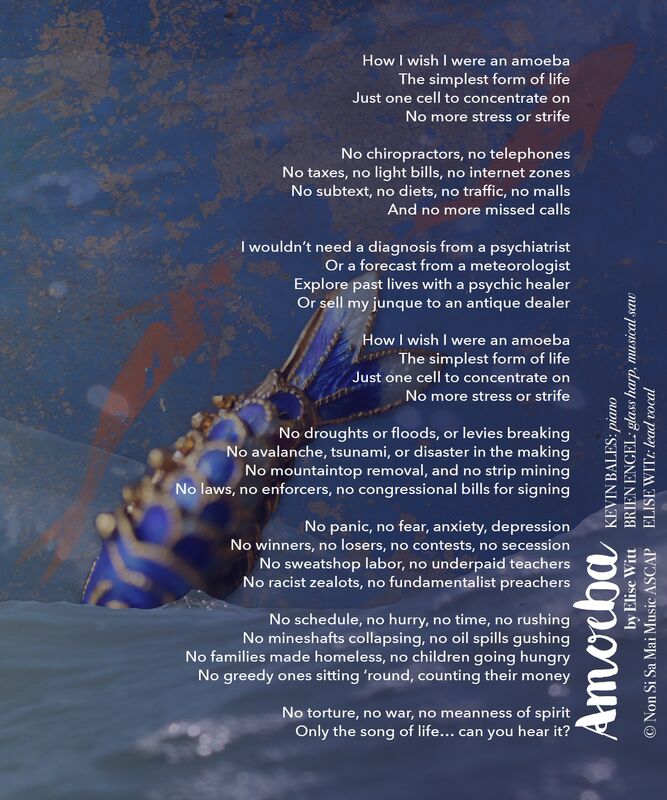 Special thanks go to Janne Harrelson & Deb Weiner for hosting a house concert the day after the awards ceremony. It was great to play so many new songs from "We're All BORN SINGING," and to have Janne sing angelic harmonies with me. Great surprise also to have J.W. Rone sit in on blues harp, and Leon Dunkley on guitar! A special visit from Eric Byrd and family, and re-connecting with Carlos Schroeder & Bob Mondello, Marika Partridge & Larry Ravitz, Spice Kleinmann, Elayne White, Kappy Lanning and a host of folks from Timber Ridge and Terpsichore!