Call for Art Deadline ~ Jenny Jenkins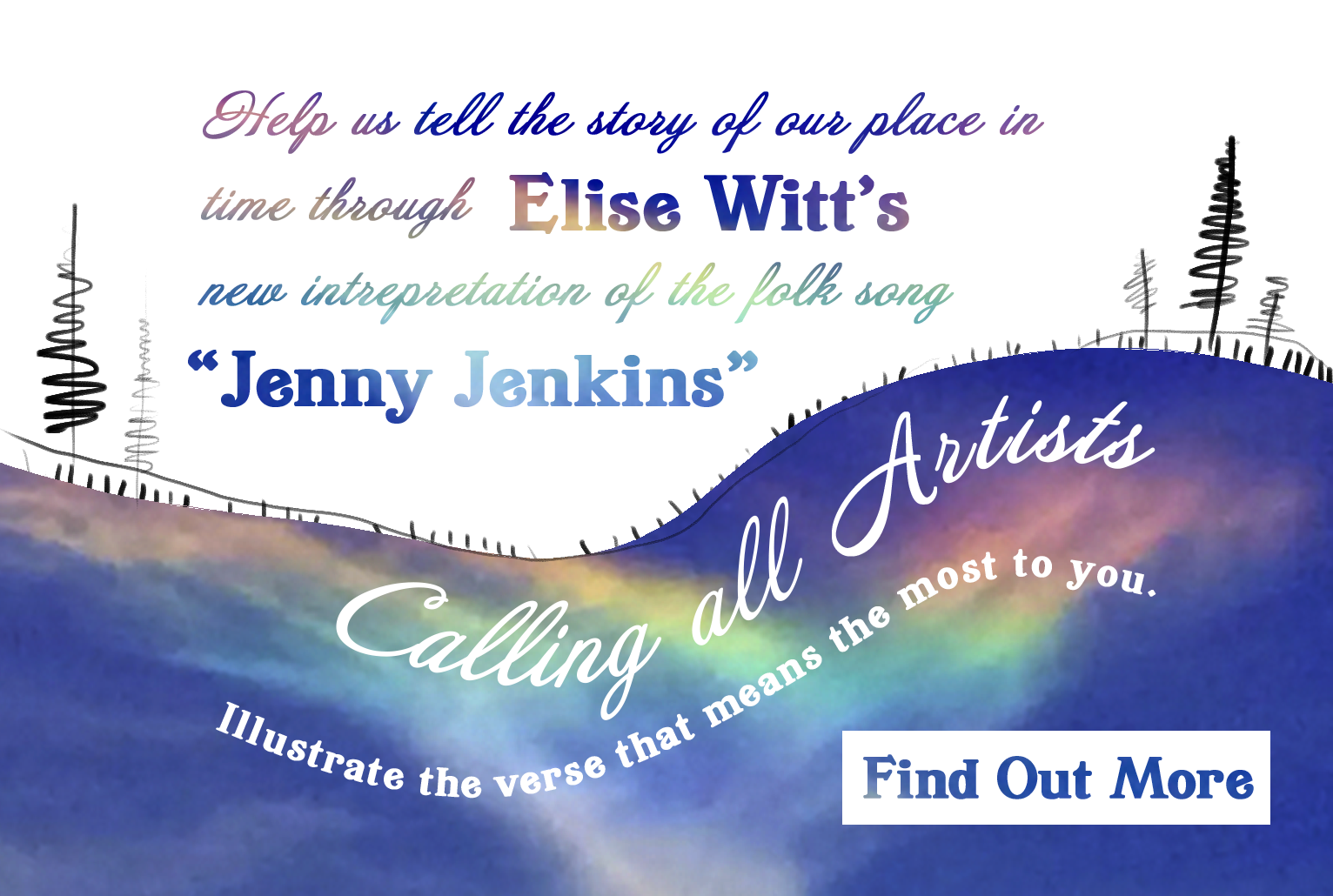 Calling artists of all ages!
We are working on a NEW MUSIC VIDEO to tell a story of our current place in history, through the lens of a traditional color challenge song JENNY JENKINS.
Thanks to the invitation of the Daily Antidote of Song and the Library of American Folklife Center Archive Challenge, I created a whole lot of new verses for this COLOR-ful song.
We are looking for illustrations to bring this story to life. We are asking children, teenagers, and adults near and far to illustrate their favorite verse(s).
We will use your artwork to create the JENNY JENKINS music video.
Here's how to become a part of this project:
1) Click here https://elisewitt.com/web/jenny-jenkins/ to listen to the song and read the words
2) Choose your favorite verse(s) and have fun making artwork to illustrate it
* 
Draw, paint, collage – abstract or literal – creativity welcome!
3) Scan or photograph your artwork
* Use even lighting, no shadows *Use natural light when possible, either outdoors or indoors
4) Email the scan or photograph of your artwork to Art Director Jessica Lily –

jessica.lily11@gmail.com

& let us know:
* Which verse you've illustrated (put it in your email – no words on your drawing) * Who to credit for your creation
~Deadline Extended~
Deadline to receive your drawings is THUR. DEC. 10th
We're looking forward to creating with you!
Jessica & Elise