Georgia Voices for a Blue Senate
December 13 @ 8:00 pm
Contribute at Georgia Voices for a Blue Senate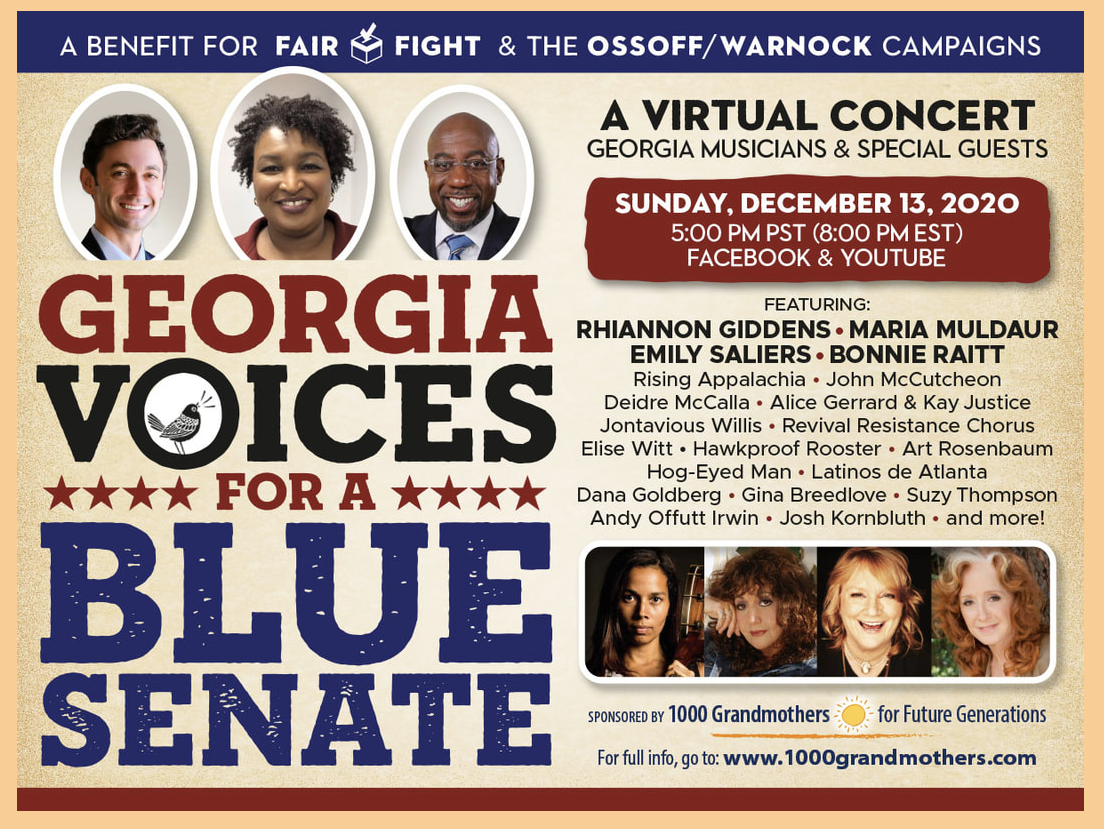 SUN. DEC. 13
8:00 p.m. (Eastern US)
https://www.facebook.com/1000GrBA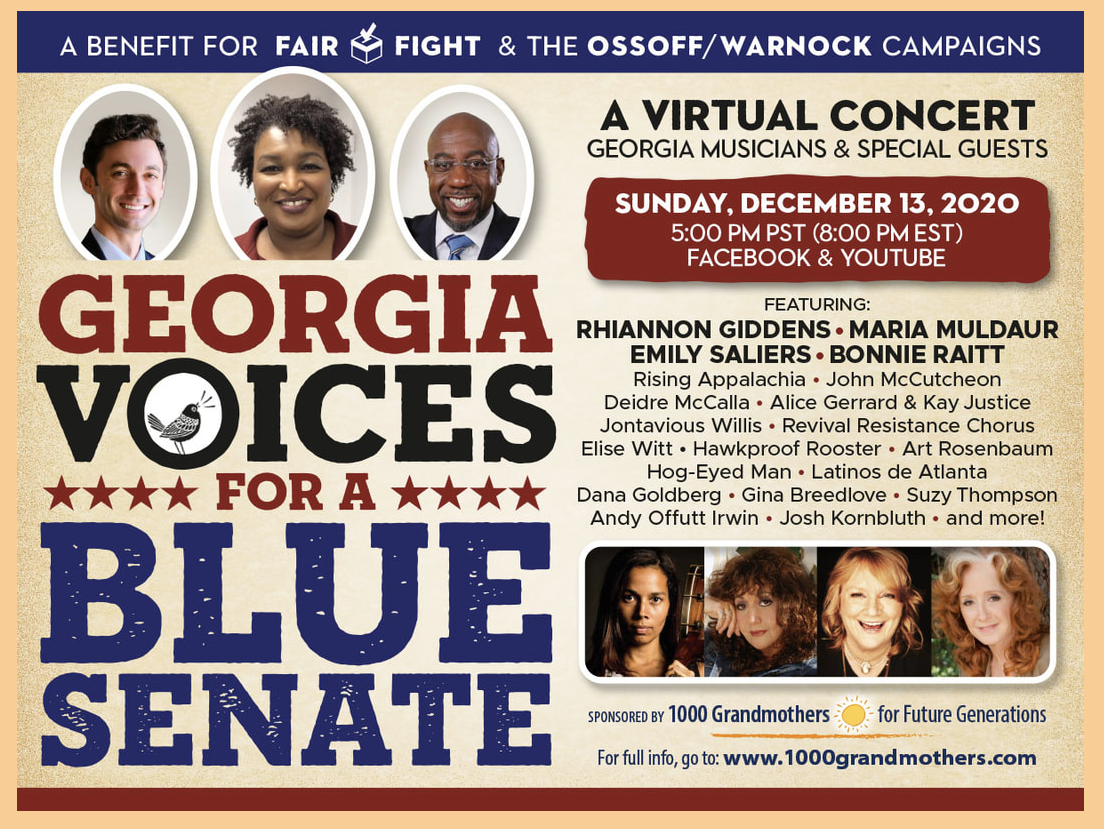 Bonnie Raitt, Maria Muldaur, Rhiannon Giddens,
Alice Gerrard & Kay Justice, Dana Goldberg, Suzy Thompson, Josh Kornbluth,
and the Revival Resistance Chorus
join Georgia Musicians
Rising Appalachia, Deidre McCalla, Jontavious Willis,
Emily Saliers, John McCutcheon, Andy Offutt Irwin,
Gina Breedlove, Elise Witt, Hawkproof Rooster, Hog-Eyed Man.
Art Rosenbaum, Mick & Evan Kinney, and Latinx de Atlanta
(Lisset & Judith Rodés/Cuba, Sonia Osio/Venezuela, Leo Moreno/Brazil)
___
100% of donations will go to Fair Fight and the Ossoff and Warnock campaigns.
Contribute at Georgia Voices for a Blue Senate – https://secure.actblue.com/donate/gavoices
The concert will also be available on facebook after Dec. 13,
but Bonnie Raitt's contribution will only be there through Mon. Dec. 14.
If you are a Georgia voter, exercise your voting right on January 5th, 2021.
Early voting begins on December 14th, 2020!
Sponsored by 1000 Grandmothers for Future Generations