January 21
@
1:30 pm
–
7:00 pm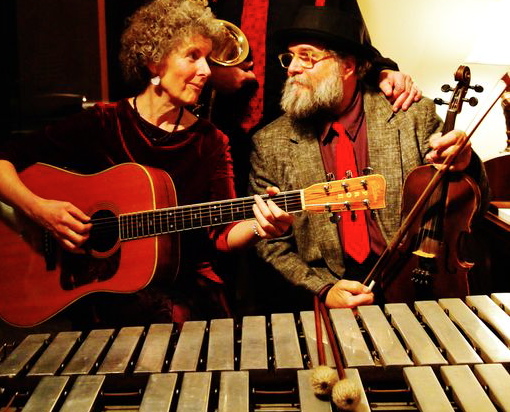 SAT. JAN. 21 ~ Chicago, IL
7:00 p.m.
Donations accepted in the passed Hat!
---
Elise Witt & Mick Kinney bring their home onto the stage, in an eclectic cabaret of vintage swing, international gems, and original repertoire. 
Born in Switzerland and raised in North Carolina, Elise brings her diversity of  languages and genres to every show. Her spirit of improvisation and craft reflects her work with Bobby McFerrin, Rhiannon, Dr. Ysaye Barnwell, and choral master Robert Shaw. 
Mick combines his half century of experience in American folk forms such as Cajun, old time fiddling, and early Jazz, with a passion for wordplay into his retro style compositions.
Join Elise (vocals, guitar) & Mick (piano, fiddle, vocals) for an eccentric and sublime musical evening.
You all are simply the greatest!. Sunday night's concert was great fun and a boost to the spirit and a lift for the heart. We're all happy around here and humming various tunes as we go about our this-es and that-s. In a word, thank you!

Murphy Davis, Co-founder, The Open Door, Atlanta GA
Join the Workshops on Jan. 21st: