Here, There, and Everywhere, part 1 // Elise Witt, Khatera Barati, & Meh Sod Paw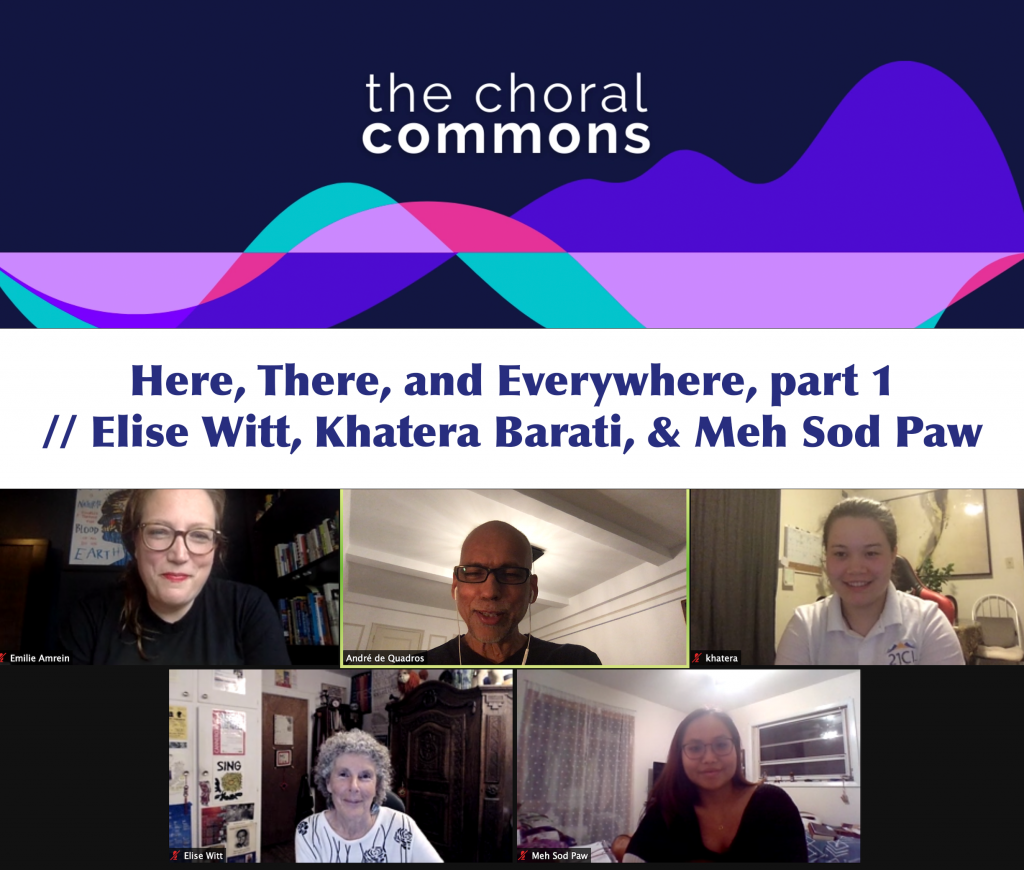 This interview was conducted on May 12, 2021 by Emilie Amrein and André de Quadros, founders of the Choral Commons.
Interviewees were Elise Witt, Khatera Barati, and Meh Sod Paw.
Elise Witt currently serves as Artist-in-Residence and Director of Music Programs at the Global Village Project (GVP), a school for teenage refugee girls in Decatur, GA. GVP is a non-profit special purpose middle school for teenage refugee girls whose formal education has been interrupted by war and refugee camp experiences.
Khatera Barati, originally from Afghanistan, is a GVP alum and a rising sophomore at Georgia State University.
Meh Sod Paw, was born to Karen/Burmese parents in a refugee camp in Thailand. She is a GVP alum, an Agnes Scott College graduate where she received the prestigious Millennium Gates Scholarship, and, in the fall, will enter a graduate program at the University of Northern Colorado.
The Choral Commons is a media platform that provides a space for singing communities to realize the liberatory potential of the ensemble as a site of radical imagining. We promote equitable artistic and organizational practices that harness the positive social impacts of participatory music making for the common good and confront racism, poverty, ableism, LGBTQ+ discrimination, displacement, and much more.