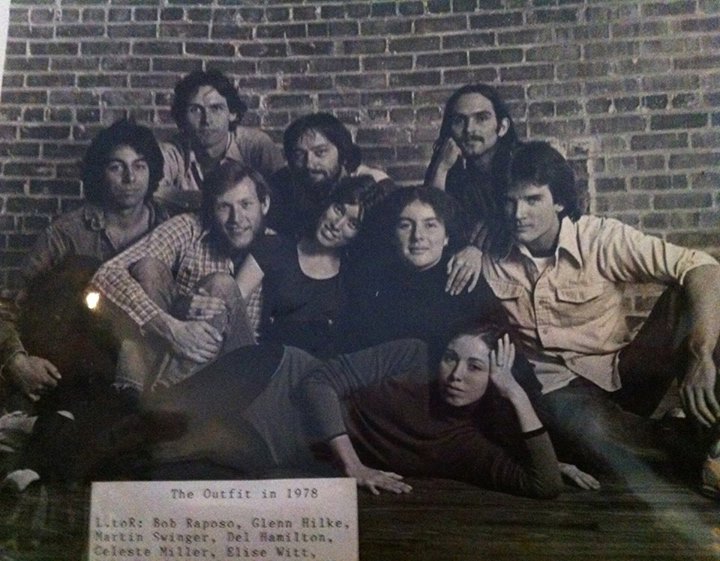 The Theatrical Outfit was an experimental ensemble theater, creating original plays that included music, dance, spoken word, and innovative staging. Our theater was in a converted laudromat on St. Charles Ave., near Atlanta's exciting Little 5 Points neighborhood. We were strongly influenced by the Living Theater, Richard Schechner's Environmental Theater, Nikolai and Merce Cunningham's dance theaters, and Peter Schumann's Bread and Puppet Theater. At home in Atlanta, in addition to our seasons of theater productions, we offered singing and dance classes, as well children's and street theater shows. In our short history, we created amazing works and traveled to the New World Theater Festival in Baltimore, Bond Street Theater in New York, Bread and Puppet Theater in Vermont, and the NYU experimental theater wing.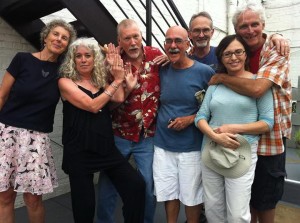 Where are they now?
Celeste Miller is a professor in the dance & drama department of Grinnell College in Iowa. She stages original text and movement pieces with her BigIf dance ensemble and publishes radical articles in national and international journals.
Wayne Sizemore is continuing to create amazing visual art in his new home of New Orleans. He survived Hurricane Katrina and managed to save the original artwork from Theatrical Outfit productions, as well as his artistic documentation of the exciting arts scene in Atlanta during the 1970s and 80s.
Martin Swinger is an award winning singer-songwriter living in Augusta Maine. He travels regularly to such prestigious festivals as Kerrville, SolarFest, and Falcon Ridge, and writes songs with elementary school students as an Artist-in-Residence.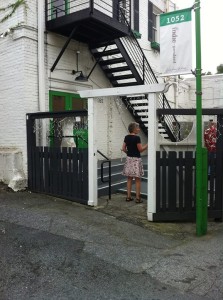 Jeff Franklin teaches Victorian Literature at the University of Colorado in Denver, and continues to write and publish poetry.
Marianne Fraulo continues her acting career around the Atlanta area and acts as an informal travel agent, discovering out-of-the-way treasures around the world.
Glenn Hilke has lived in Canada for many years, first in Montreal and now in Kamloops in western Canada. He continues his radical activities, gathering communities to create large art projects.
Del Hamilton recently retired as director of 7Stages Theater, which he founded in 1979 with Faye Allen. He has collaborated with theaters from many countries and brought innovative international theater to Atlanta. He continues acting and directing.
Bob Raposo lives in Connecticut with his wife and family and is a master carpenter and builder, while also continuing to write and play music.
David Head took over the Theatrical Outfit from the collective and continued its legacy for a few years before moving to Los Angeles. He currently manages a Harley Davidson shop.