Expand your confidence and your consciousness!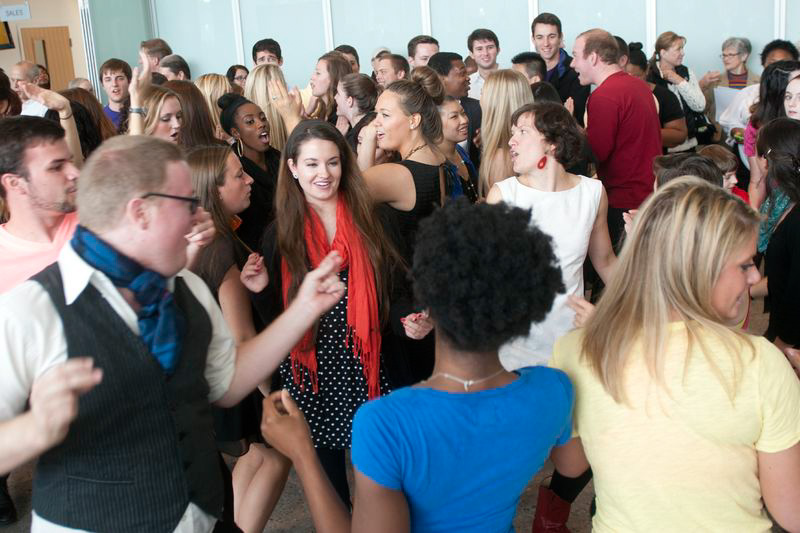 Dive in!
Play with melody, rhythm, language, harmony, vocal production, and soul connection. Get the gritty, technical, sensual sense of how the voice can draw powerfully on vocal wisdom from many cultures.
Explore the rainbow of colors inherent in our voices and join with other daring singers to create vocal landscapes, soulful harmonies, and impromptu sonic masterpieces. Elise uses games and exercises from her studies with master teachers Rhiannon, Bobbie McFerrin, David Darling, Dr. Fred Onovwerosuoke, and Dr. Ysaye Barnwell, which expand with our own creativity. We also explore SONGS as inspiration for improvisation.
Vocal Improvisation provides a safe and supportive space to stretch out and widen vocal horizons, and to express our authentic selves.
Music reading is not a prerequisite,
but some knowledge of music theory can't hurt.
VOCAL IMPROVISATION with RHIANNON
In 2008 Elise joined 15 singers from around the globe for All the Way In, a year-long program to study vocal improvisation, sound healing, and performance with vocalist extraordinaire and master teacher Rhiannon.
In 2012 Elise served as a "co-pilot" (assistant teacher/mentoree) for the 2012 All the Way In, which included singers from Switzerland, Australia, Hawai'i, Canada, Germany, and the continental U.S.
Elise continues to infuse the art of improvisation in her workshops, concerts, and in all aspects of her life!
---
Rhiannon on Improvisation, and her book The Vocal River
---
Bobby McFerrin on Improvisation