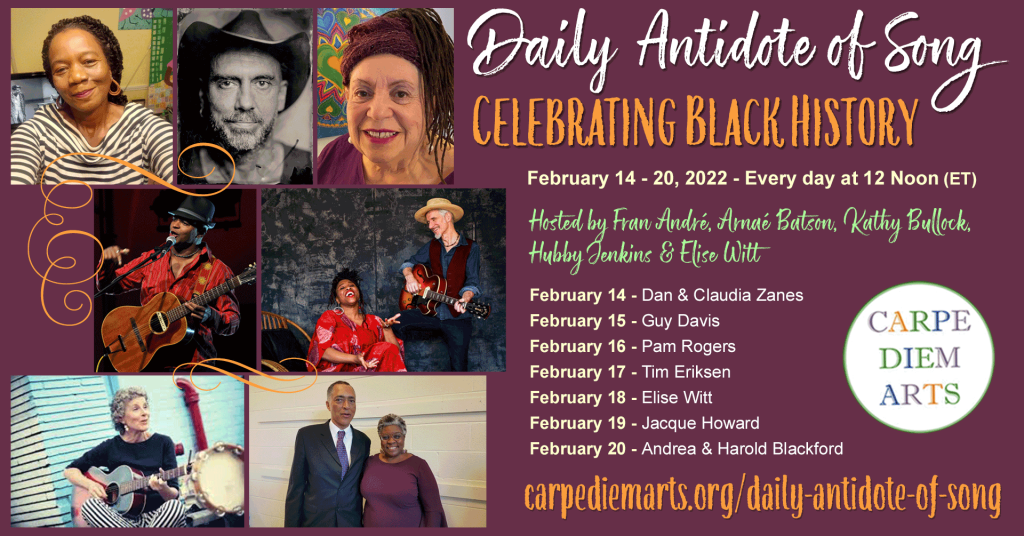 SAT. Feb. 19 @ Noon (Eastern US)
Daily Antidote of Song: Making each day better, one song at a time!
Jacqueline Howard is the Director of Ms. Gussie's Place and Music Specialist, where she works with music with children with disabilities. Ms. Gussie's Place offers hope and restoration children and their families. Ms. Gussie's place believe that every brain is capable of new growth and change. No matter the condition or diagnosis given, the brain can change based upon the input and stimulation it receives.
Join us each day at 12 noon for the inspiration, connection, and joy of singing together! Our growing community includes song leaders and participants from across the country and around the world.