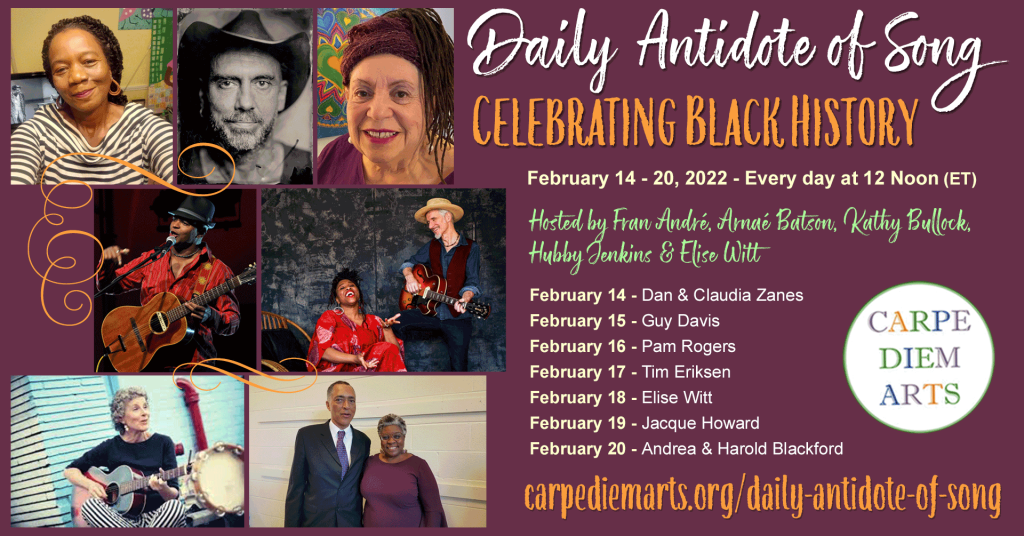 FRI. Feb. 18 @ Noon (Eastern US)
Daily Antidote of Song: Making each day better, one song at a time!
Elise Witt's concerts of Global, Local & Homemade Songs™ and her Impromptu Glorious Chorus™ workshops create and connect singing communities around the globe. Elise was born in Switzerland, raised in North Carolina, and since 1977 has made her home in Atlanta. She speaks five languages fluently, sings in at least a dozen more, and has been a cultural ambassador to South Africa, Italy, Nicaragua, Switzerland, and China. Elise's latest CDWe're All BORN SINGING, is her 12th recording for EMWorld Records, and more than twenty of her songs have been arranged for choruses and choirs in the Elise Witt Choral Series. She recently released All Singing: The Elise Witt Songbook, with 58 original songs in both print and digital versions. Recipient of the William L. Womack Creative Arts Award, Elise serves as Director of Music Programs at the Global Village Project, a school for teenage refugee girls in Decatur GA.
Join us each day at 12 noon for the inspiration, connection, and joy of singing together! Our growing community includes song leaders and participants from across the country and around the world.