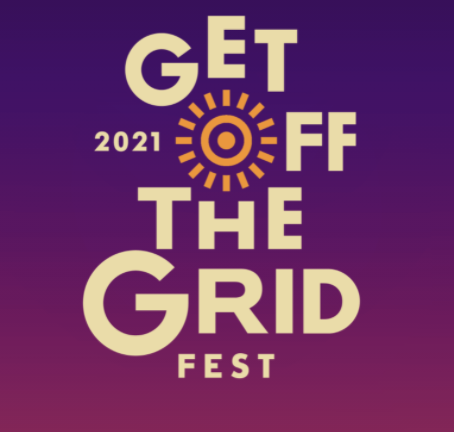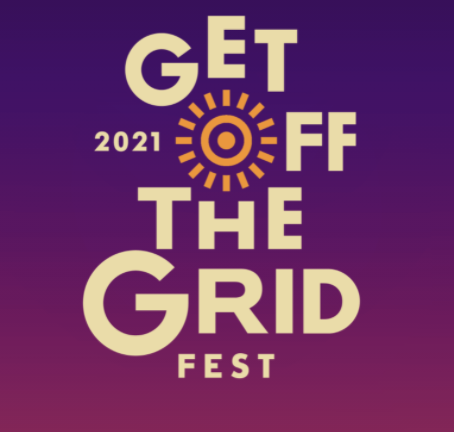 AUG. 20-22
Three days of learning, music, dance, and fun… all powered by the Sun!
@ Camp Jordan
East Ridge (near Chattanooga) TN
SAT. AUG. 21
12:00 QUARANTINE QUARTET
Elise Witt, Mick Kinney,
Lisset & Judith Rodés
w/Special Guests
Irina Vazquez – violinista cubana
Leo Moreno – percusionista brasiliano
and
12:45 An Impromptu Glorious Chorus
Singing Workshop with Elise
Unique among music festivals, GET OFF THE GRID FEST immerses festival-goers in an arts and education experience designed to demonstrate and promote resilient alternatives to an "on-the grid" lifestyle, through an eclectic mix of music and art performances, hands-on workshops, presentations, & food and crafts vending!
GET OFF THE GRID FEST is a 3-Day, 3-Stage, music & sustainability festival which will feature an alternative energy expo & will power the entire fest with solar power!
An incredible weekend featuring 3 music stages with 38 national & local bands.
Enjoy Workshops & Activities Presentations & Panels from over 50 speakers in the field on energy & environment, food & agriculture, health & wellness, arts & community, as well as panel discussions on Renewable Energy Policy and Infrastructure, Climate Change and Justice in TN and Green Jobs.