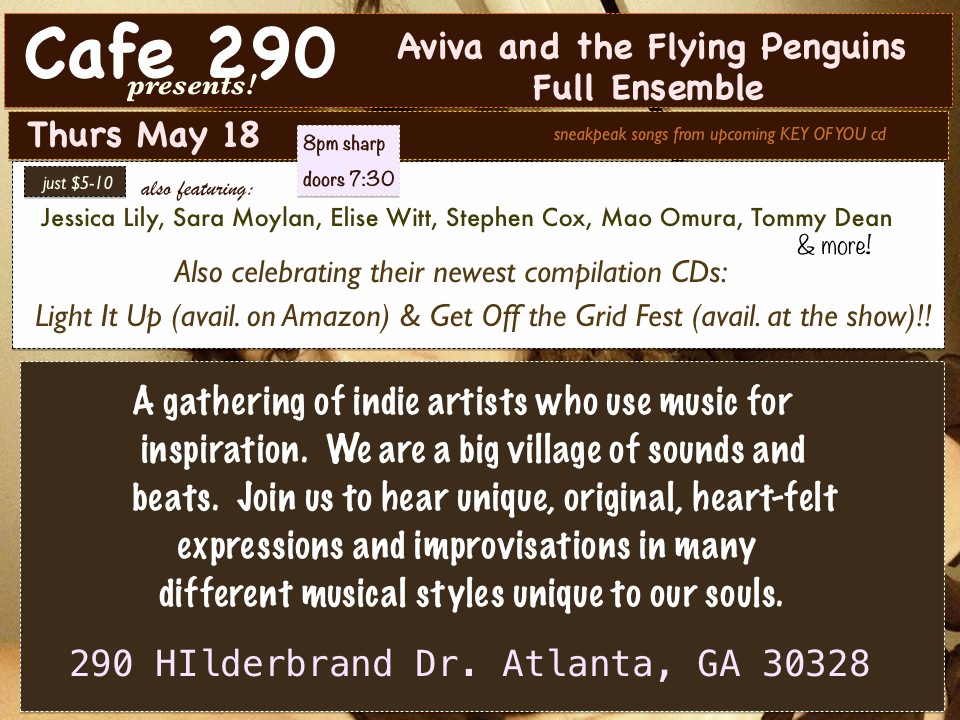 From Jessica Lily:
Hi Singers and Friends!
I am very excited to announce that we have booked an official first, all vocals, mainly improv, concert!!  This is a return to the performance space for me for the first time in a few years, and I am so happy about it.
It will most likely include improv pieces like circle song with the audience, mystery band and supported solo, as well as a couple of new original songs that I have written.
T. W. Dean, Sara Moylan,  Elise Witt and I will be singing alongside each other at Cafe 290 in Sandy Springs on THURSDAY, MAY 18th @ 8pm.  The show will start right at 8, as we are the opening act for Aviva and the Flying Penguins.
Hope you might be able to make it, and do share this email with anyone you know who would enjoy such a performance.
Jessica Lily
Songwriter and Vocalist