Film directed, edited and filmed by Jessica Lily.
© Non Si Sa Mai Music ASCAP
Filmed, directed and edited by Jessica Lily. (www.Jessica-Lily.com)
In the video: Elise Witt, E'yunni Hill, Naya Tatum, Daniel Jenkins, Milly, Jessica Lily, Mick Kinney
Music: Beverly Botsford (percussion), Marlon Patton (drums), Ken Gregory (trumpet, guitar, bass); Elise Witt, Sonia Osio, Terry Garthwaite, Becky Reardon, Beverly Botsford (vocals)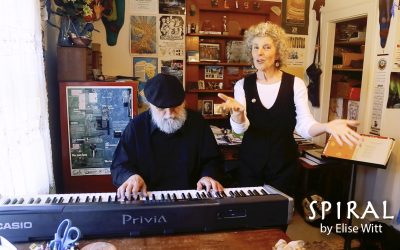 Check out our new music video for Spiral – we just entered it into NPR tiny desk contest! Spiral by Elise Witt © Non Si Sa Mai Music ASCAP Elise Witt, vocal Mick Kinney, piano Recorded on Elise's CD "Open the Window" © EMWorld Records...
read more