Exhibition & Installation Jan. 14 – Feb. 25
Closing Performance: Feb. Feb. 17 ~ 5:00 – 7:00 p.m.
@ Piedmont Arts, Martinsville, VA
Free admission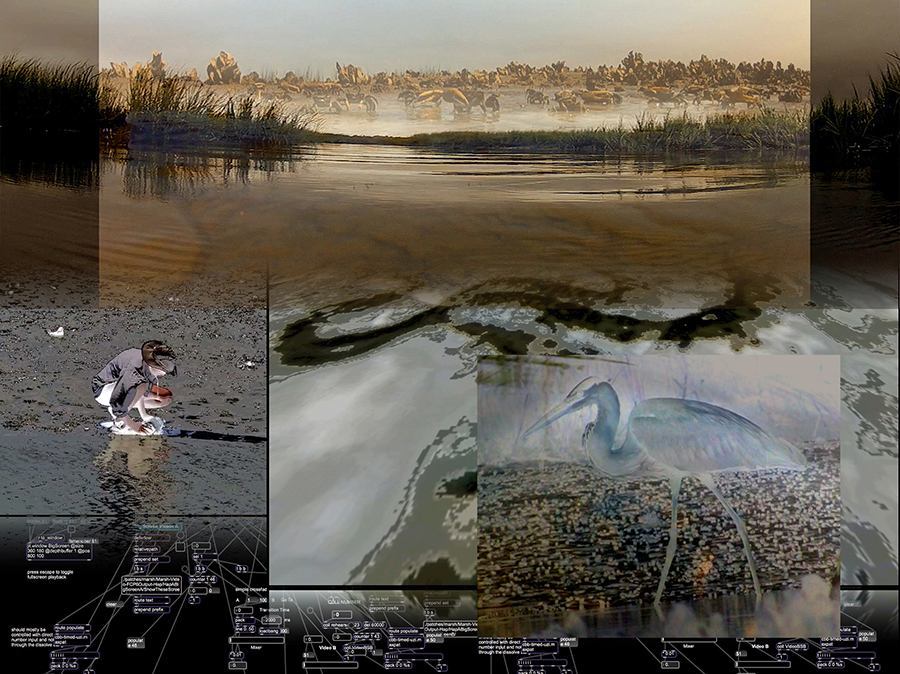 SALT MARSH SUITE is a collaborative, inter-media art installation and contemporary dance performance that is based in many years of fieldwork, data collection, and close observation of a North Carolina coastal estuary. The project combines art, science, and technology in an immersive environment, engaging the audience in the beautiful and magical qualities of the marsh and the life within it, while giving a sense of its vulnerability.
CREATED BY
Directors: Carol Burch-Brown & Ann Kilkelly
Choreography: Ann Kilkelly and Rachel Rugh with contributions from Dana Bella, Celeste Miller
Sound Track: Tohm Judson, Carol Burch Brown, Elise Witt
PERFORMERS
Musicians: Ann Kilkelly (feet and percussion); and Guest Artist Elise Witt (voice)
Dancers: Claire Constantikis, Cambria McMillan-Zapf,Rachel Rugh, Mya Gallo, Katy Grimes, Saadia Rais, and Guest Artist Celeste Miller
Presented by Piedmont Arts in partnership with Virginia Natural History Museum.